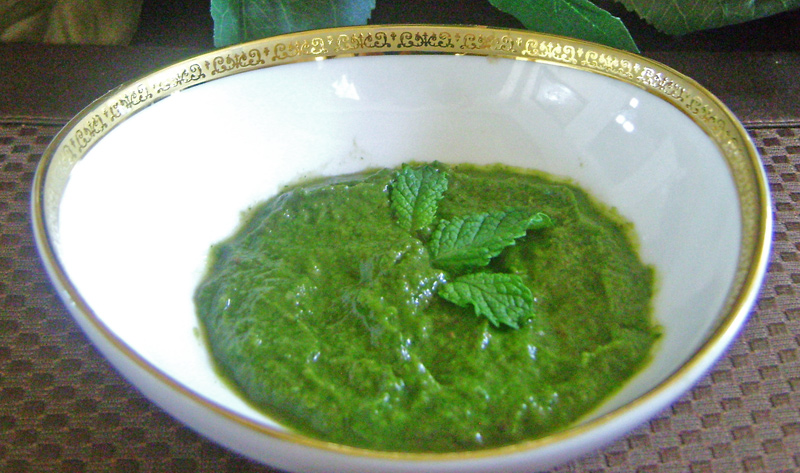 I often crave a side dip to go along with a snack, but many times I only have unhealthy options. This mouth-watering coriander chutney (green chutney or cilantro chutney) goes with many dishes and will serve as a healthy alternative. This recipe adds excitement and flavor to any dish it accompanies. It can be used as a spread on sandwiches, as well as a dipping sauce.
When I go to the supermarket, I always make sure to pick up these ingredients so I can whip up this quick and easy chutney immediately.
Be sure to try this recipe out at the next party you throw, it will leave a lasting impression on all your friends and family members.
Tangy Coriander Chutney with Avocado and Mint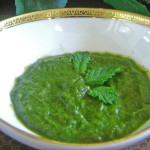 Skill Scale:
Easy
Prep Time:
5 minutes
Ingredients
cilantro - 1 small bunch
mint leaves - 10
avocado - 1 small, (peeled and diced, take out seed in middle)
onion - 1/4
garlic - 2 cloves
lime - 1
black salt (kala namak) - ½ teaspoon
salt - ¾ teaspoon
green chile pepper - ½
water - ¾ cup
Instructions
Place all the ingredients in a blender and blend on medium speed for about 3-5 minutes.  Pour in a serving container and enjoy!
Print