Does last night's sumptuous dinner left you full next morning? Sip on Papaya smoothie and de-bloat! The papain enzyme in papaya does the trick by boosting digestion while its antioxidants keep the cancer-causing free radicals at bay. The musky flavor of papaya is an added bonus and will surely brighten up the day.
I replaced sugar with honey to cut down on calories and my sweet tooth was far from complaining. A dash of black pepper spices it up and gives a magical touch to this elixir.
Have it for breakfast or snack on it between meals, this papaya smoothie will surely make you happy any time.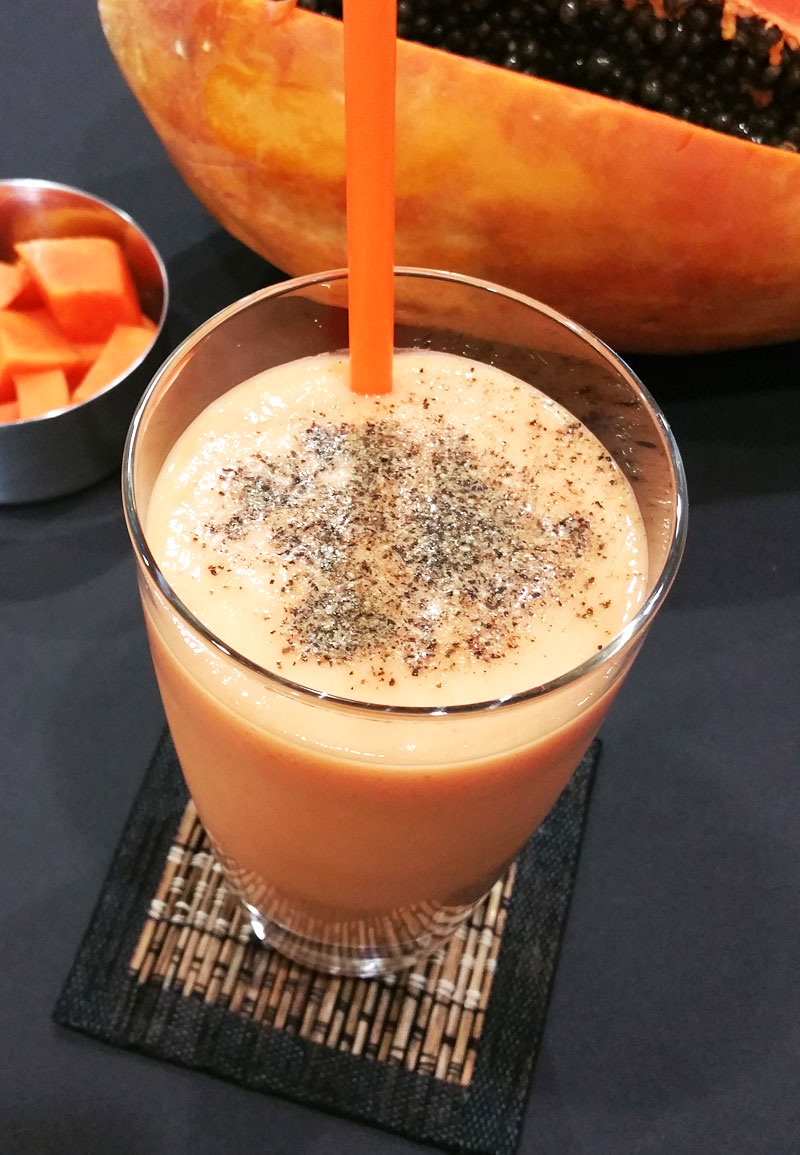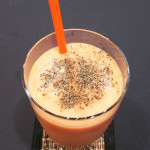 Skill Scale:
Easy
Serving:
1
Prep Time:
5 minutes
Yield:
1 glass
Ingredients
papaya - 1 cup, peeled, seeded, chopped
cold milk - 1 cup
ice cubes - a few
honey - 3 tsp or more if you want sweeter
black pepper powder - dash, (optional)
Instructions
Combine milk, papaya, honey, ice cubes in a blender and blend until smooth
Pour into a large glass
Sprinkle black pepper
Print