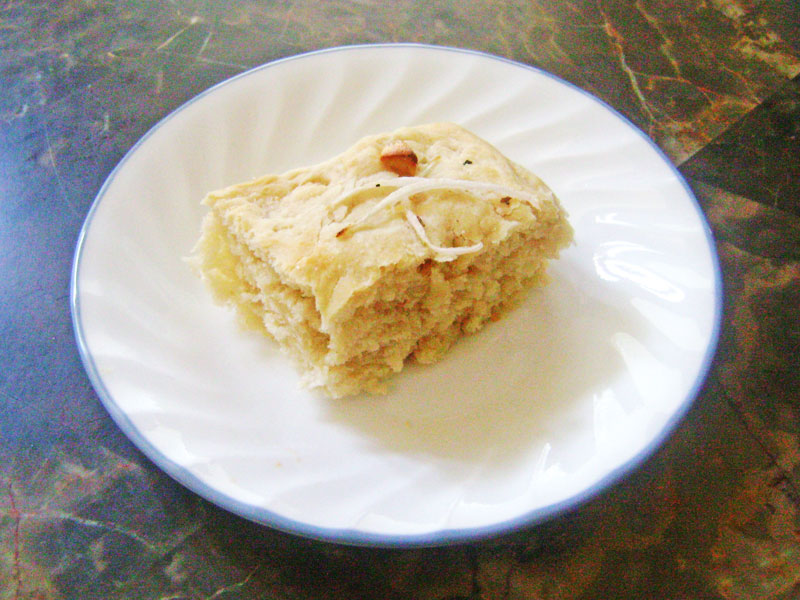 I love the smell of homemade bread! Whenever I make this focaccia bread, it leaves a heavenly aroma drifting through my home. Often bread can be a bit difficult to make, as it requires a long process, but this recipe is definitely easy, even for those who have not attempted to make bread at home. The overall bread turns out to be significantly better than something store bought, and with a slightly crisp edge and a soft middle, this bread is the perfect combination of flavors in your mouth. All bread lovers will rejoice as they taste this soft and divine bread!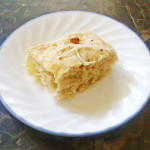 Skill Scale:
Easy
Serving:
12
Prep Time:
20 minutes
Cook Time:
20 minutes
Ingredients
water - 1 and 2/3 cups, (warm)
rapid rise yeast - 1 packet
All purpose flour - 5 cups
sugar - 1 teaspoon
salt - 2 teaspoon
olive oil - 1/2 cup
onion - 1/2, (chopped)
garlic cloves - 2, (chopped)
seasonings - oregano, thyme, garlic salt
With a 9 by 12 inch pan, this recipe will make 24 pieces.
Instructions
Mix the warm water, yeast, and sugar in your kneading bowl or food processor and wait 10 minutes until the mixture is bubbly.
Add the flour, salt, and 1/4 cup of olive oil. Knead into dough. It should not be runny, but be soft. Adjust the flour and water until you get this texture.
On a floured surface, knead dough for 1 minute.
In a bread pan, drizzle some olive oil, and press the dough into the pan so that it covers the entire surface.
Cover with a towel, and keep in a warm place for 1 hour until it has risen.
Take out the pan, and preheat oven to 425 degrees.
In another bowl, mix 5 tbsp olive oil, garlic, onion, and seasoning together.
Spread the mixture onto the bread and top off with some extra garlic/regular salt.
Place bread in the oven for 20 minutes.
Print