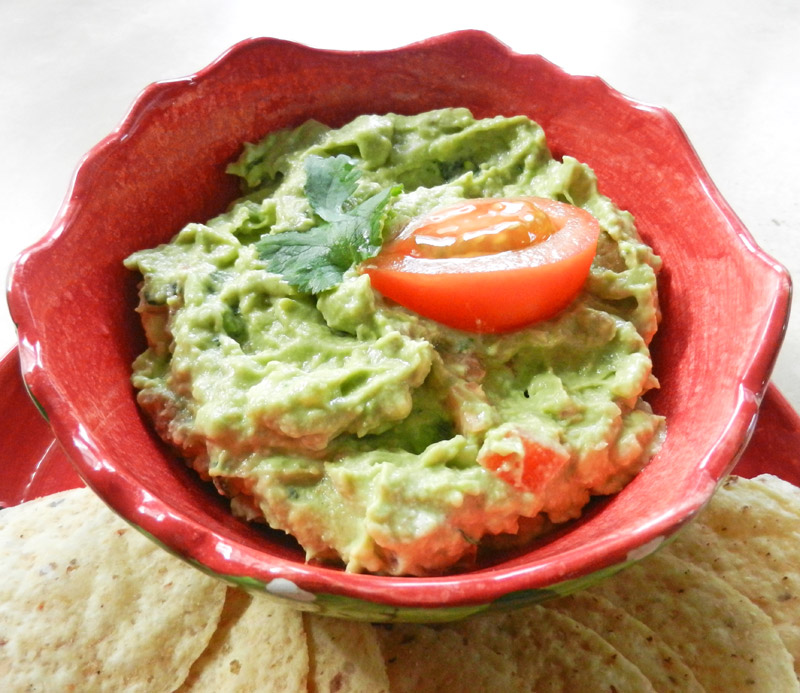 I've always loved avocado in my food whether it's on pizza, sandwiches, anything! However, the best way to really use an avocado is to make some guacamole out of it. I've seen and tried a lot of different types of guacamole before I came across this recipe and now I swear by it! You're probably thinking it's guacamole, how many different variations could there possibly be? And you are right because you can pretty much make guacamole any way you wish to depending on what type of flavors you prefer. But I like a little color in my food palette which separates this from the ordinary guacamole. The red from the tomatoes, the slight bite from the onions and the tangy flavor from the lemon juice really binds together this guacamole and makes it even better. Try it out and let me know if you can stop yourself from devouring the entire bowl!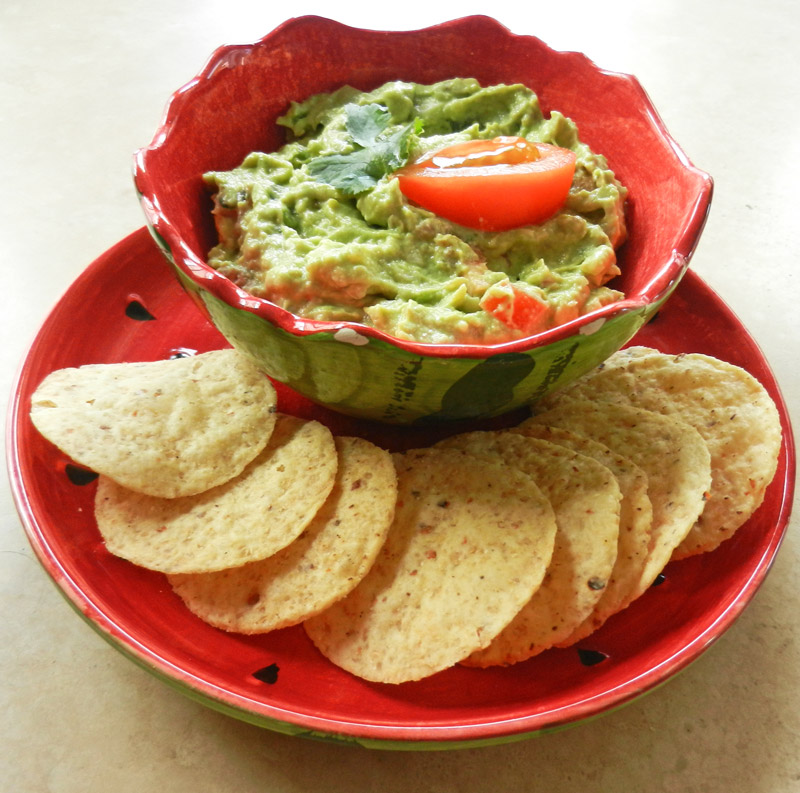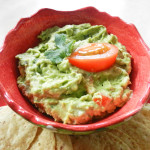 Skill Scale:
Easy
Serving:
10-12
Prep Time:
5-7 minutes
Ingredients
avocados - 3
tomatoes - 1/3 cup, (chopped)
onion - 1/3 cup, (chopped)
cilantro - 1 tbsp, (chopped)
sour cream - 1 tbsp
lemon juice - 1 ½ tbsp
salt - ½ tsp
Instructions
Cut the avocados in half, remove the seeds and place them aside (do NOT throw them away)
Spoon out the avocado from the peels and place them in a bowl
Using a fork, mash the avocado and add lemon juice and sour cream to the bowl
Mix well
Add tomatoes, onion, cilantro and salt to the bowl and mix thoroughly
Add the seeds back to the guacamole to prevent it from turning brown
Serve with your choice of nacho chips and other salsas
NOTE: If you don't plan on serving the guacamole immediately, seal it in an air-tight container immediately after adding the seeds so it doesn't turn brown.
Print