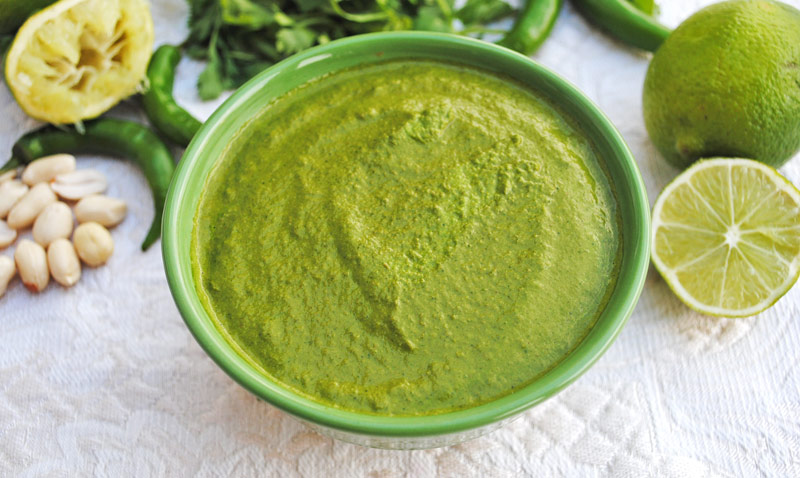 My love for peanuts has no bounds. Apart from snacking on them during my leisurely hours, I am always on a lookout for a chance to use peanuts in a variety of dishes and enjoy them in every way possible. Whether I use them in desserts or blend them in a curry, peanuts seem to add a rustic essence to the delicacy and turn every helping into decadence. But it's the simple peanut coriander chutney which pleased my taste buds the most! Its lip-smacking… it's refreshing… it's full of aroma – it has all the qualities one looks for in perfect chutney!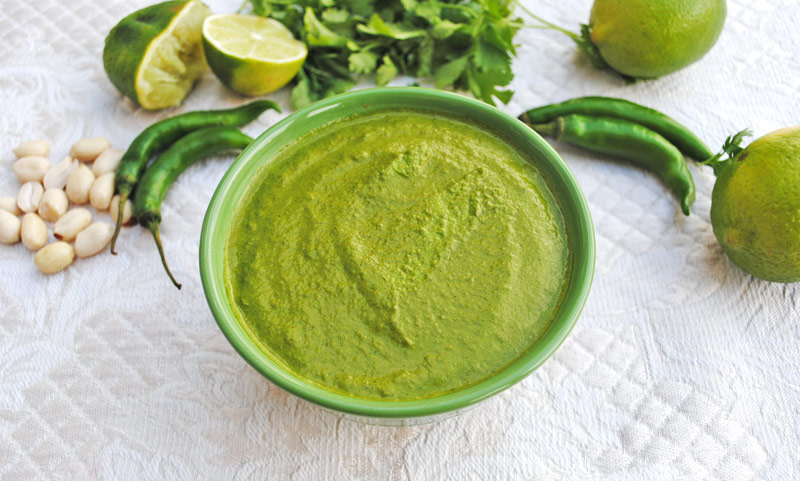 Peanut coriander chutney is all about the delicious marriage of freshness of the cilantro with the nutty flavors of the peanuts. Apart from adding amazing flavors to the chutney, the peanuts also make it creamier and pep up the nutritional quotient, all at once. Peanuts are loaded with protein, Vitamin E, folate and manganese and contain mono-unsaturated fats, thus making it heart-friendly. Do you need any more reasons to fall in love with peanut coriander chutney? I don't!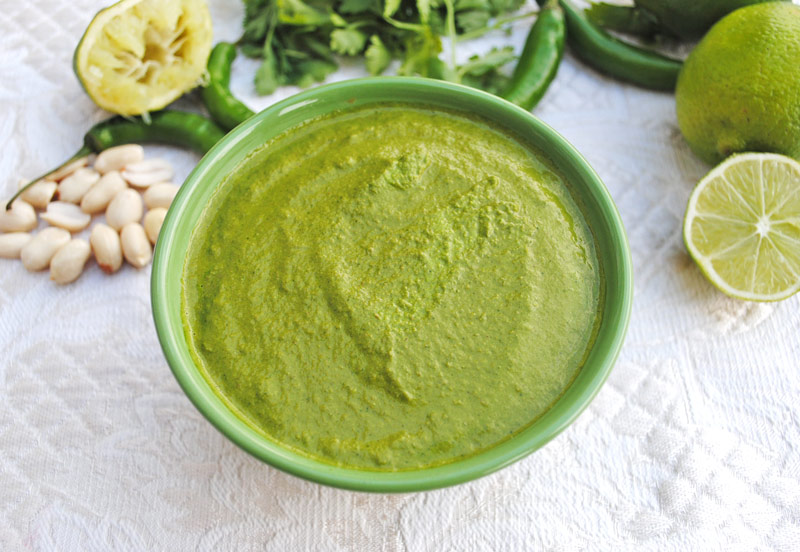 This chutney works with nearly everything, say, pakoras, parathas or veggie sandwiches. So listen to your taste buds and pleasure them with peanut coriander chutney the way they enjoy the most!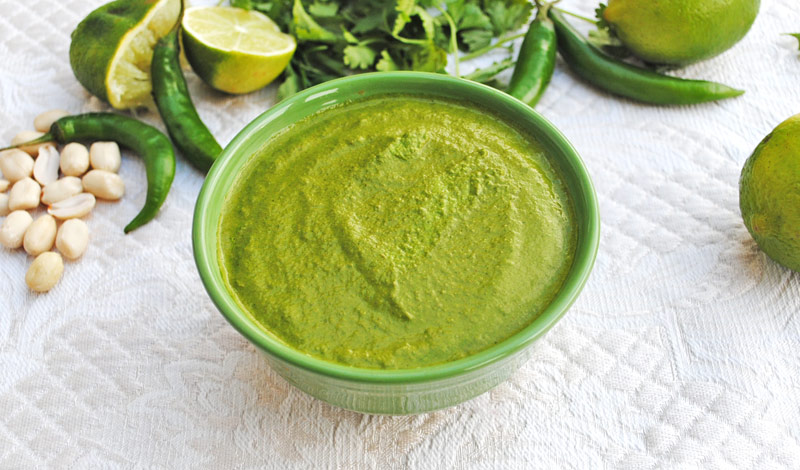 Peanut Coriander (Cilantro) Chutney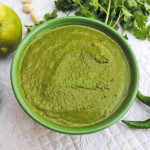 Skill Scale:
Easy
Prep Time:
5 minutes
Ingredients
peanuts - 1 1/2 cup, raw, peeled
cilantro - 2 bunch, (with the stems cut off) and washed
chili - 2 or (3 or more if you want heat)
ginger - 1 in.
black pepper - 1/2 teaspoon
salt - to taste
lime - 1/2
water - 1/4 cup
Instructions
Put all ingredients into the blender and blend until smooth.
Adjust salt and lime to taste.
Print