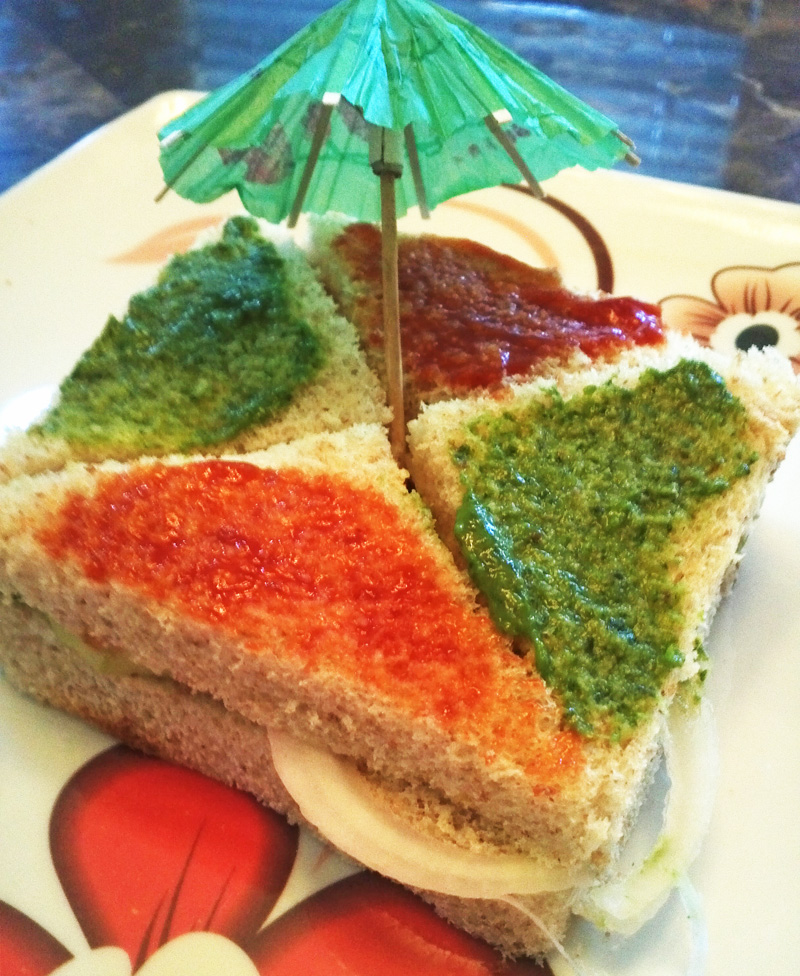 There's nothing quite like throwing back and having a good time with friends while recalling old days filled with sweet memories. With those memories, it is essential to have a dish that brings back your childhood. For me, that dish is a classic Mumbai chutney sandwich (Bombay chutney sandwich). This sandwich truly reminds me of the days where I would go out to a snack shop and enjoy the delightful, refreshing taste of cucumbers mixed with tangy coriander chutney.
I am so glad that I came up with this easy and simple way to recreate the delicious sandwich which I enjoyed for many years. It requires very little time and ingredients and is sure to appeal to even your younger food critics.  This version of the chutney sandwich will surely leave everyone satisfied and reminiscing their many youthful years.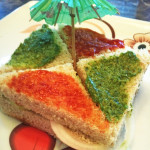 Skill Scale:
Easy
Serving:
2
Prep Time:
5 minutes
Ingredients
bread slices - 4
butter
green chutney - See this recipe
ketchup - 2 tablespoon
potato - 1 - boiled, cut in circular
cucumber - 1/2 circular
red onion - circular
tomato - cut in circular
Instructions
Spread butter on the both slice of breads.
Spread chutney on slice and ketchup on the other slice.
Put potato, cucumber, onion, and tomato on one slice and cover with the other slice.
Toast in on the pan if prefer hot/warm.
Put chutney/ketchup on the top of the sandwich.
Cut in [/] (2 pieces diagonally) or [+] (4 pieces).
Enjoy.
Print