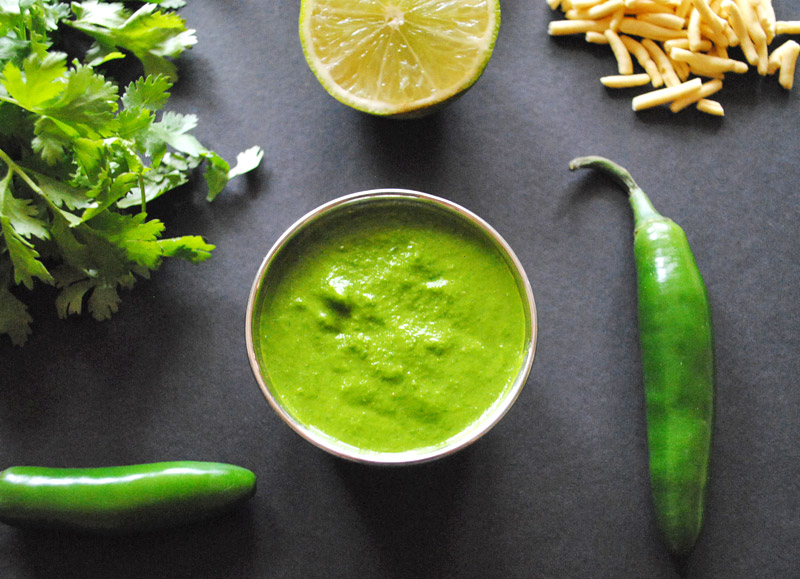 I love the company of chutneys with my main dishes and always churning up some every alternate day to soothe my cravings. Coriander chutney happens to be my favorite but when it comes to preparing it, I am a bit conservative; until I eat this chutney at my Gujarati aunt's place. The moment it touched my tongue, the flavors blew my mind! It has the aromatic flavors of cilantro, but there was something else which made it taste "WOW"! I asked for the recipe and she noted it down in a small piece paper. The ingredients made my jaw drop! What the…….this is so unusual!!
Time to reveal the secret ingredient: Gathiya!! For those who have never heard of it, gathiya is a Gujarati crunchy snack made from gram flour. When grinded along with the coriander, it infused a somewhat intense flavor in the chutney and made it creamier. The ginger and green chilies rev up the flavors further with fiery spiciness and a splash of lemon juice made it tangier to taste. Don't worry if you can't get hold of gathiya; use roasted gram (chickpea or chana) instead for similar flavors.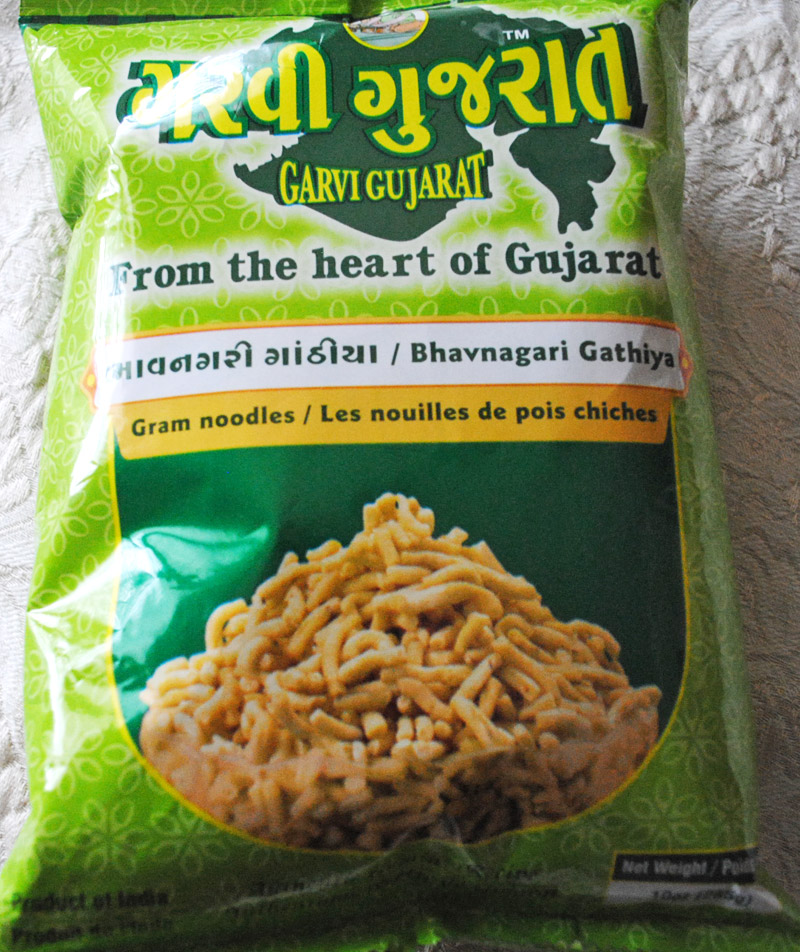 This gujju-style chutney has turned into a hot party favorite and brings out the best of fried fritters or pakoras and samosas. I once used it as a spread in a sandwich and it taste great too! I find it much healthier than the creamy packaged dips or spreads and hence never hesitate if my kids ask for an extra serving. So if you are a health freak and a chutney lover like me, you'll surely love this recipe too.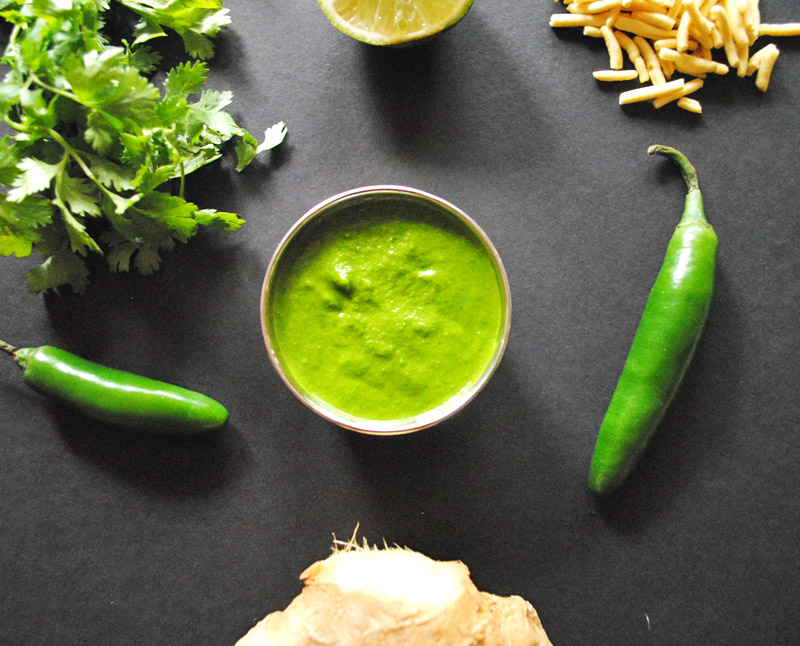 Coriander Chutney: Gujarati Style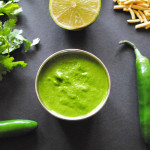 Skill Scale:
Easy
Serving:
2
Prep Time:
5 minutes
Ingredients
cilantro - one bunch, rinsed, drained and leaves picked
chilie - 1/2 - 1, green (adjust the amount according to your preference)
ginger root - 1/2 inch, fresh
gathiya - 1/4 cup, thin
lemon - 1/2, juiced
sugar - pinch
salt - taste
water - splash
Instructions
Dump all the ingredients, except water, into a blender or food processor and blitz them for several minutes to form a puree.
Splash in some water to thin it up and blend further into a fine puree.
Serve with your favorite dippers.
NOTE: Gathiya is available at Indian markets or Walmart or Amazon.
Print