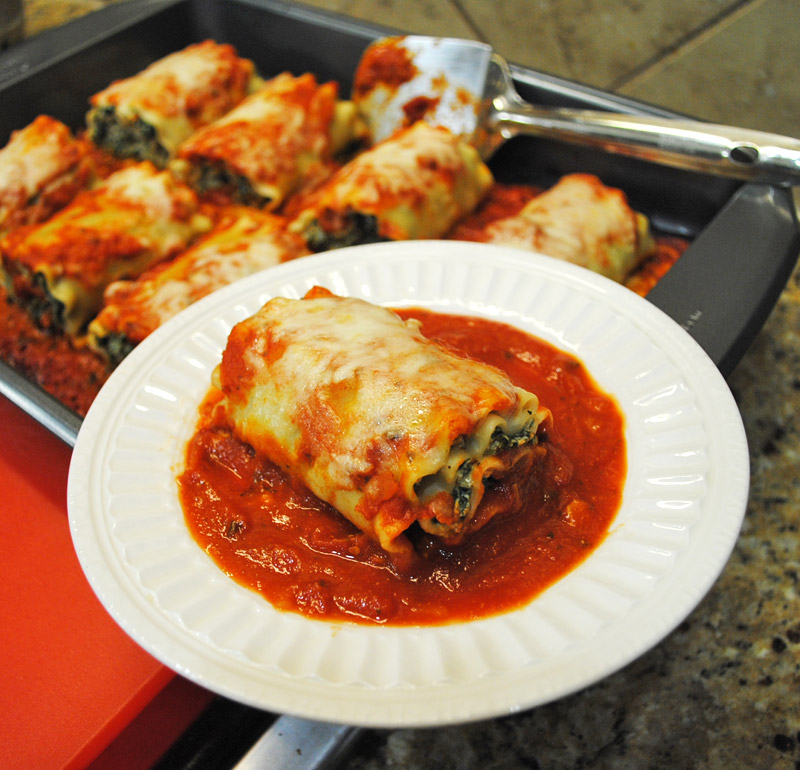 Recently I was caught up in the Italian food cooking frenzy! As a result, my family got to treat your taste buds with some great gourmet-style food right at home. This spinach and mushroom stuffed lasagna rolls particularly got a lot of praise. The simple filling has an elegance which mingles with the overtly tangy marinara sauce to create a lip-smacking affair. The gooey melted cheese adds to its splendor! So give a fresh new twist to the traditional dish by serving the lasagna as roll-ups and make them more fun to eat!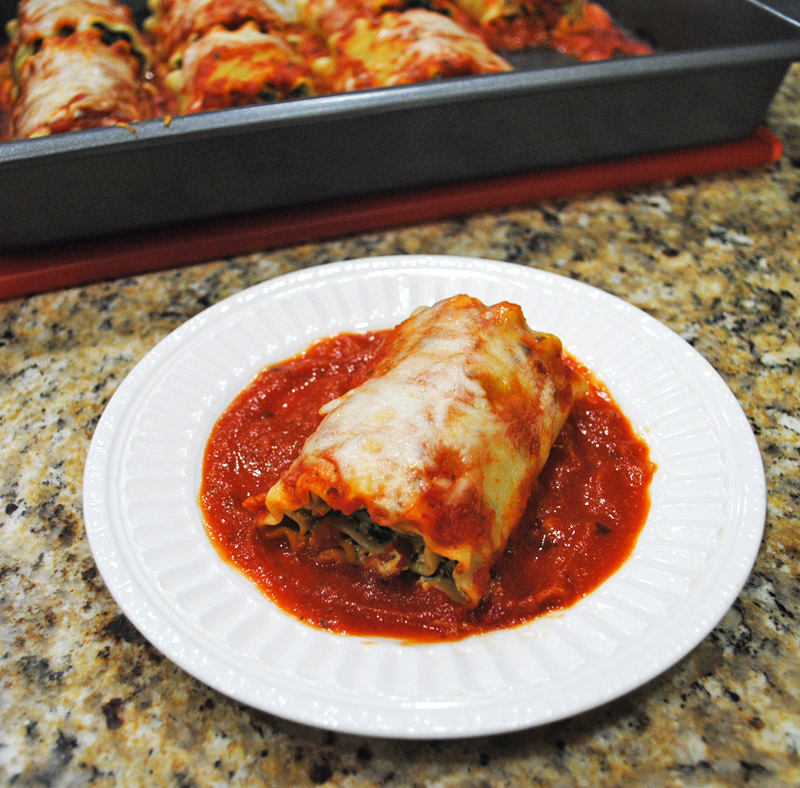 Mushroom and Spinach Lasagna Roll-Ups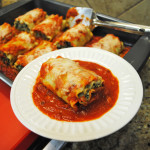 Skill Scale:
Easy
Serving:
4-8
Prep Time:
25-30 minutes
Cook Time:
40-50 minutes
Ingredients
lasagna noodles - 8, uncooked
white onion - 1/2, diced
mushroom - 4 oz, diced
frozen chopped spinach - 9 oz., thawed and completed drained
cloves garlic - 2, minced
ricotta cheese - 15 oz.
shredded mozzarella cheese - 1 cup
olive oil - 1 tsp
crushed red flakes - 1-3 tsp, (depending on how spicy you want it)
pickled jalapeno nacho slices - 10-12, chopped, (depending on how spicy you want it)
salt - to taste
black pepper - to taste
dried oregano - pinch
dried basil - pinch
marinara sauce
Instructions
Cook lasagna in a boiled water and cook to al dente. Drain and lay the lasagna noodle out flat on a baking sheet. Cool.
Preheat oven to 400 F.
Meanwhile, heat oil over medium. Add onion and garlic and cook for a few minutes until they are soften. Add mushroom for a few minutes. Add spinach and jalapeno nacho and red flakes and oregano and basil and Italian seasons. Stir often until all is mixed well. Cool.
Boil marinara sauce.
Combine ricotta cheese, mozzarella cheese, spinach mixture in a bowl. Mix well.
Spray baking dish with cooking spray. Spread marinara sauce.
Spread the filling over noodles. Roll into a pinwheel and place seam side down into the baking dish. Pour sauce over the top. Then sprinkle mozzarella cheese.
Cover the aluminum foil and bake for 30 minutes. Remove foil and bake for a few minutes until cheese is melted.
Remove from oven.
Serve with extra warmed marinara sauce.
Print