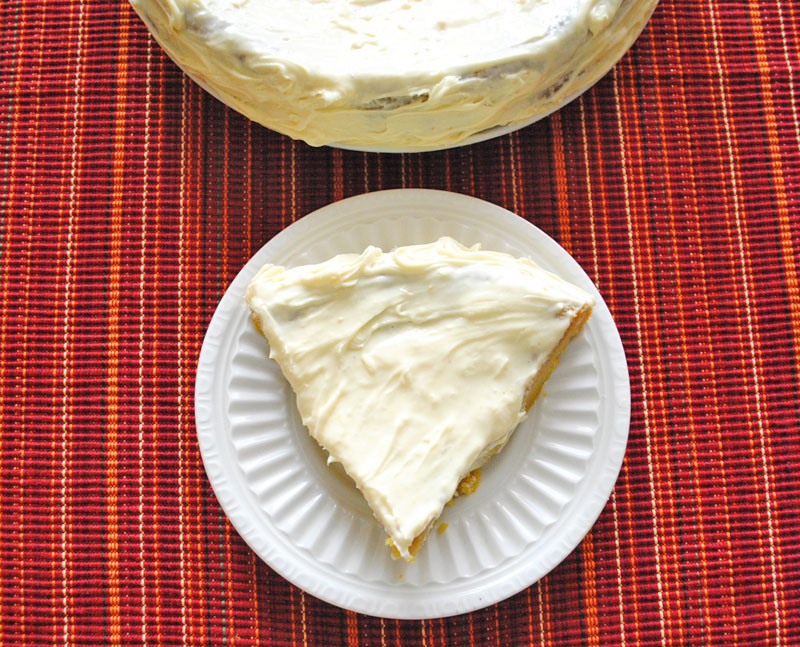 With some homemade pumpkin puree lurking at the corner of my fridge, I decided to use it for making eggless pumpkin cake. The outcome was a moist, fluffy baked delight which melted in the mouth with every bite. Most cakes tend to turn dry after few days – but not this cake. It remains moist throughout! With buttercream frosting for company, eggless pumpkin cake is bound to make your sweet tooth sing! Next time, I'm planning to swap refined sugar with brown sugar for a pleasant caramel flavors. This will surely make the sweet tooth sing louder!
Eggless Pumpkin Cake with Buttercream Frosting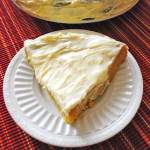 Ingredients
pumpkin puree - 2 cups
all-purpose flour - 2 cups
butter - 1 stick, melted
yogurt - 1/2 cup
milk - 1 cup
baking powder - 1 tsp
baking soda - 1 tsp
sugar - 3/4 to 1 cup
vanilla extract - 2 tsp
Instructions
Set oven to 350F.
Put flour to a bowl.
Add baking powder and baking soda. Mix well.
Add sugar. Mix well
Add melted butter.
Add yogurt.
Add milk.
Add vanilla extractor.
Stir well.
Add pumpkin puree. Stir well.
Coat the bottom of 9 in. round baking pan with non-stick cooking spray.
Transfer to a baking pan.
Add seed (optional).
Bake 40 minutes until a toothpick inserted in the center comes out clean.
Cool 10 minutes
Remove from oven
Cool completely
Frost with buttercream frosting.
Print