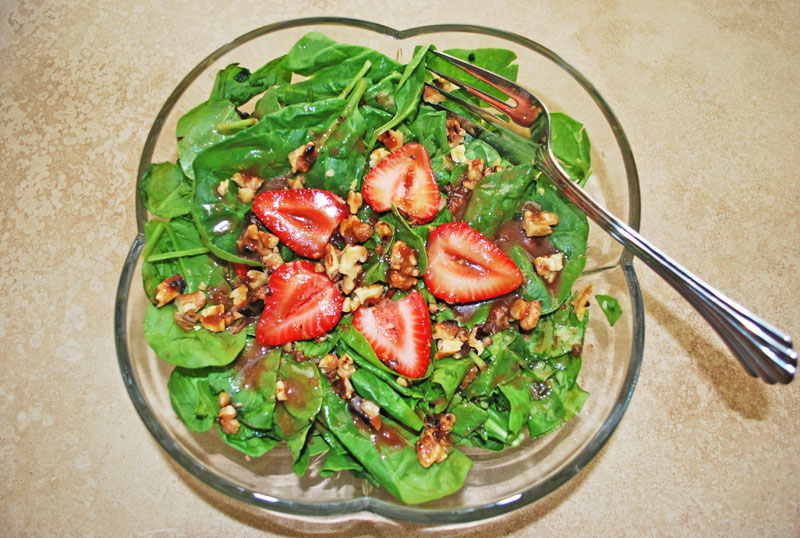 Salads are undoubtedly my go-to-meals during the summer because I'm always out and about whether its with family, friends or school-related activities. They're super easy to prepare, they're good for your body and easy on the wallet too!
Recently my friend and I were talking about her immense dislike for spinach. She told me how she doesn't like the plastic-like taste of spinach and the bitter aftertaste it leaves in her mouth. Coincidentally, I was eating my strawberry spinach salad so I forced her to eat a bite of it after catching her ogling at it with disgust. I was expecting her to spit it out immediately but surprisingly she quietly chewed and once she was done, she gave me a bright smile and snatched my salad bowl from me only to devour it all.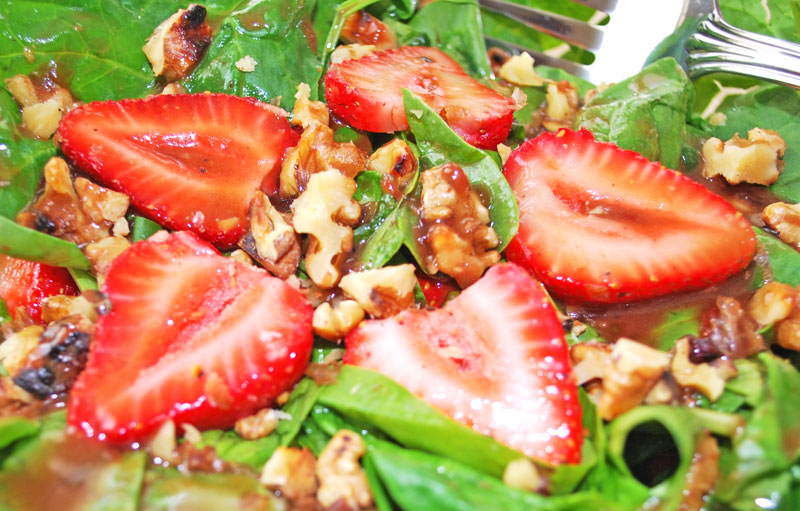 Here's your chance to use this recipe to charm the spinach-haters in your family and friends circle just like it did for my friend!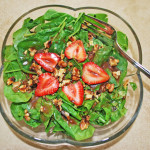 Skill Scale:
Easy
Serving:
4
Prep Time:
5 minutes
Ingredients
baby spinach - 6 oz
strawberries - 10-12
walnuts - 4 tbsp, (shelled)
Dressing:
balsamic vinegar - 2 tbsp
apple cider vinegar - 2 tbsp
strawberry jam - 3 tbsp
extra-virgin olive oil - 2 tbsp
dijon mustard - ½ tsp
black pepper - ¼ tsp
Instructions
Put balsamic vinegar, apple cider vinegar, strawberry jam, extra-virgin olive oil, Dijon mustard and black pepper in a bowl, whisk together and keep aside
Microwave the walnuts for 30 seconds OR dry-roast 1-2 minutes to enhance the flavor
Quarter the strawberries
Put strawberries, baby spinach, walnuts and dressing into a bowl and toss
Divide evenly into 4 plates and serve immediately
Print