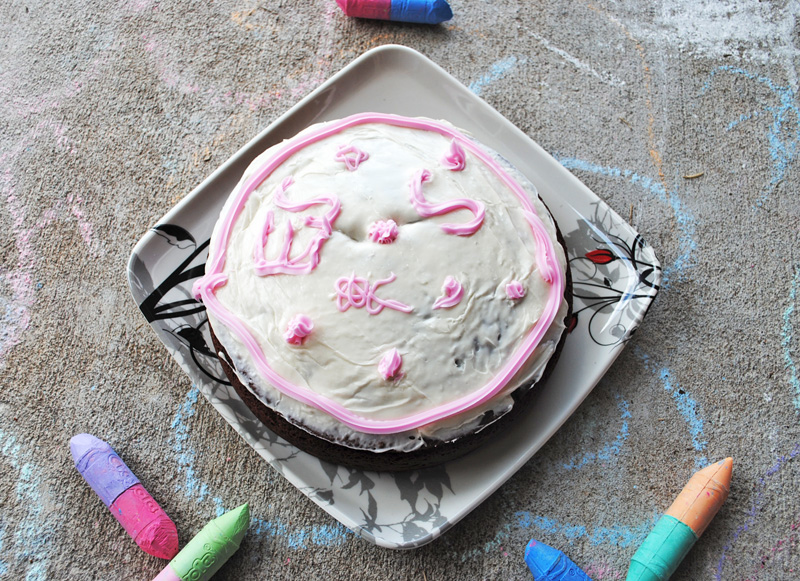 Engaging kids into exciting activities is a great way to keep themselves away from video games and televisions for some time. These give them a chance to nurture their creative streak and make them realize that stuffs that don't include a screen can also be super fun.
My kids love cakes (which kids don't?) and when their babysitter proposed to them to try baking one, they grabbed the suggestion without any second thought! They rushed to the kitchen and the little cooks began their culinary venture. When kids are involved, things can get messy and lots of wastage might be involved. But the babysitter was an absolute angel! She took great care to keep things in control without compromising with the fun element throughout the baking session. To start with, she made a wise decision to go for a chocolate cake mix instead of baking it from scratch. This snipped down the number of ingredients and allowed the kids to mix them in any order they wanted. She measured each ingredient and added them directly into the cake pan to avoid any chaos. So, the kids were actually just blending them together with a spatula – a job they did with great joy. Sheena, my eldest kid, even dipped her finger once into the batter stealthily and licked it!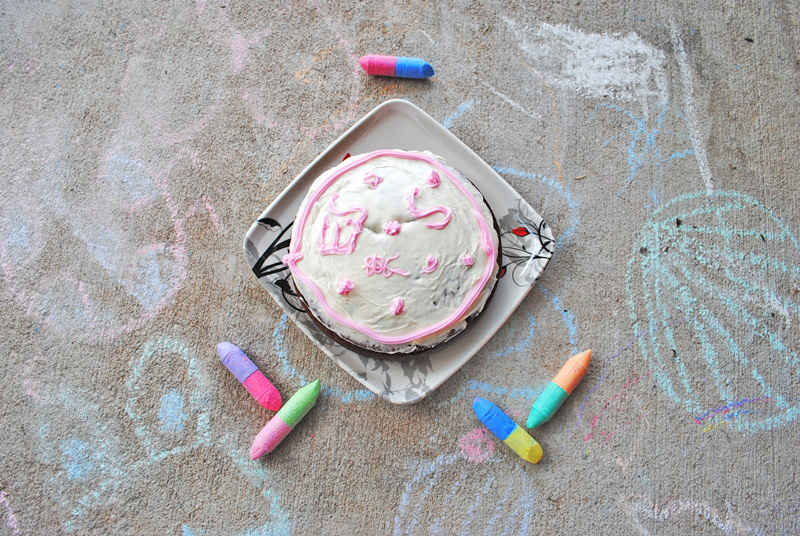 When the chocolate cake was ready, it actually turned out moist and fluffy – yumminess personified! The kids wanted to take a bite right then. But my babysitter took the activity one step further and made them decorate their cake. They used some leftover vanilla frosting for that and mixed a dash of pink color into a portion of it to create contrasting hues. With few decorative flowers and stars strewn here and there and their initials 'S' piped onto the cake, the cake was finally ready. Though, Sonali also piped the initial 'E' of their babysitter at the last moment to show her love towards her.
The cake tasted just as great as it looked; after all my kids had infused lots of love into it. Seems like they are future bakers in the making!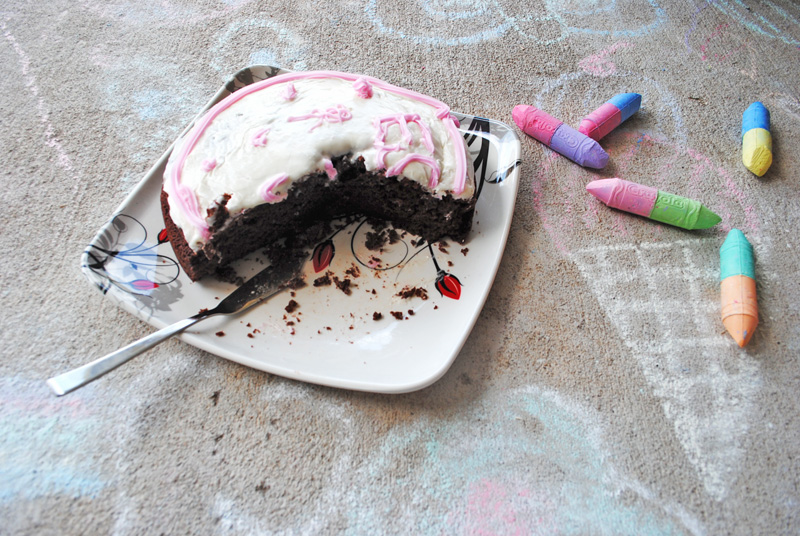 Summer Baking with Kids: Chocolate Cake with Frosting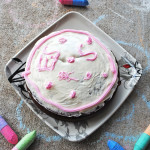 Skill Scale:
Easy
Serving:
6-8
Prep Time:
10 minutes
Cook Time:
30-35 minutes
Ingredients
water - 1 cup
oil - 1/2 cup
eggs - 3
pan - 9 inch rounds
vanilla frosting
chocolate cake mix
***Adapted from Pillsbury
Instructions
Heat oven to 350F.
Coat the bottom of 9-inch round baking pans with non-stick cooking spray.
Stir together chocolate cake mix, oil, eggs, and water in a bowl until mix is well and moistened.
Bake 30-35 mins or until toothpick inserted in center comes out clean. Cool 10 - 15 mins.
Remove from pans.
Cool completely.
Frost with Vanilla frosting.
Print