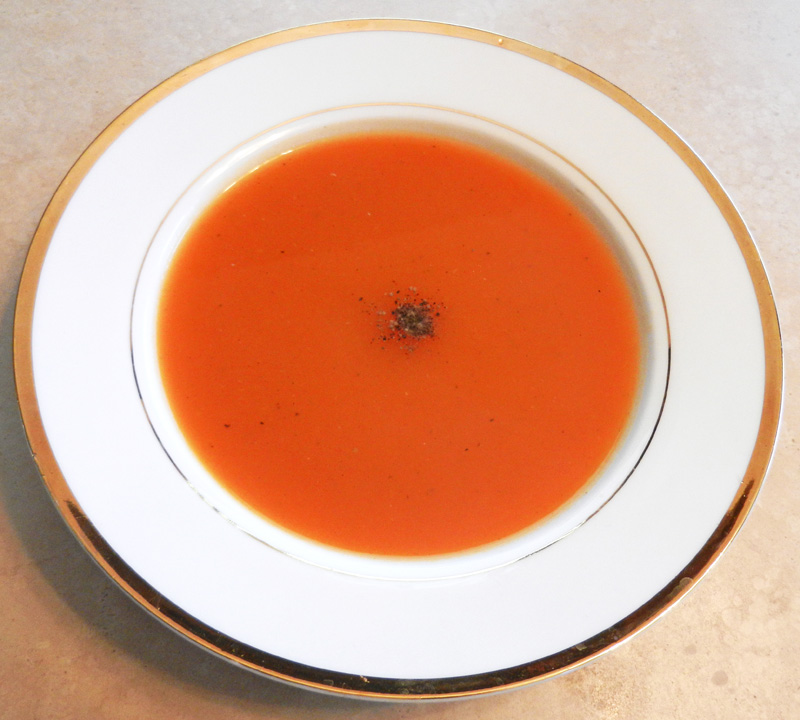 Winter to me pretty much means living off of scorching soups due to the number of times I get sick during the season. Normally people eat a lot of chicken noodle soup to recover but I eat tomato soup. I don't exactly eat it, I practically gorge it down because it's so good! I've always been a big fan of soups but seeing how much butter and cream restaurants put in it, I easily get put off by them. However, I recently discovered the secret to the thick consistency and buttery taste (without all the bad stuff that follows of course) which is -drumroll please- a YAM! The yam naturally makes the soup sweeter, creamier and gives it a buttery taste so it's still as tasty as store-bought soups and it's a lot healthier too!
Ingredients: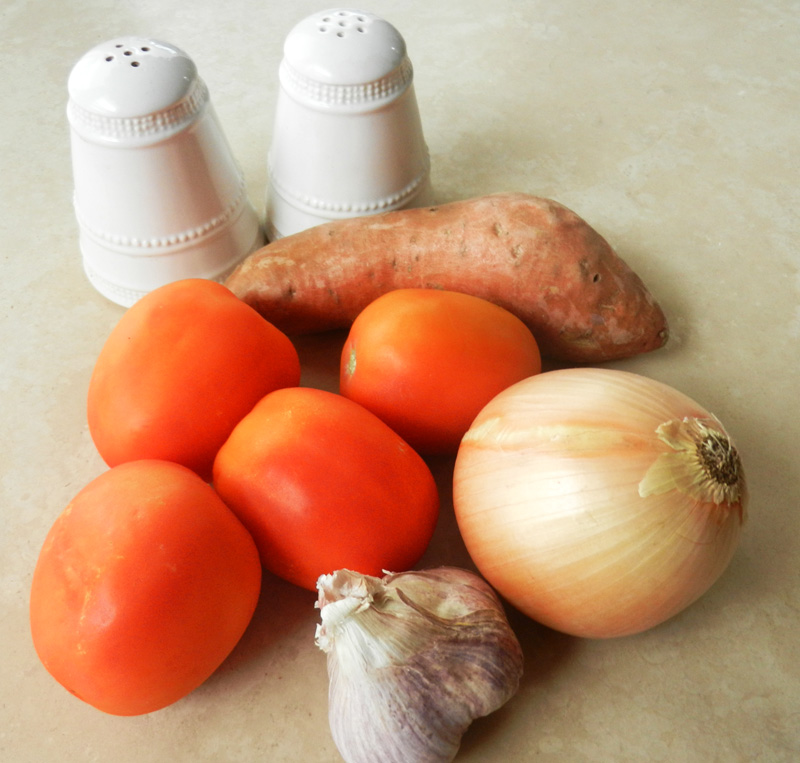 Lactose-Free Cream of Tomato Soup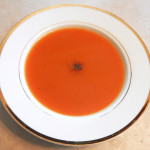 Skill Scale:
Easy
Serving:
4
Prep Time:
5 minutes
Cook Time:
15 minutes
Ingredients
tomatoes - 1 lb, (about 4-5)
yam - ¾-1 lb, (about 1)
sweet onion - ½, (diced)
garlic cloves - 2-3
water - 3-4 cup
salt - ½ tsp
black pepper - ½ tsp
coconut milk - 2 tbsp
Instructions
Cut the tomatoes into 4 pieces
Peel and cut yam into smaller pieces
Place tomatoes, yam, sweet onion, garlic cloves, water, salt and black pepper into a large saucepan (approximately 3 quarts) and cover with lid
Boil on medium flame until all of the vegetables are soft for about 10-15 minutes
Turn off the flame and cool
If using hand-blender, blend; if using a normal blender, blend and strain
Boil on high flame, add coconut milk and turn off flame
Serve hot with croutons
**Note: Using yam in this soup naturally makes it sweeter, creamier and gives it a buttery taste.
Print