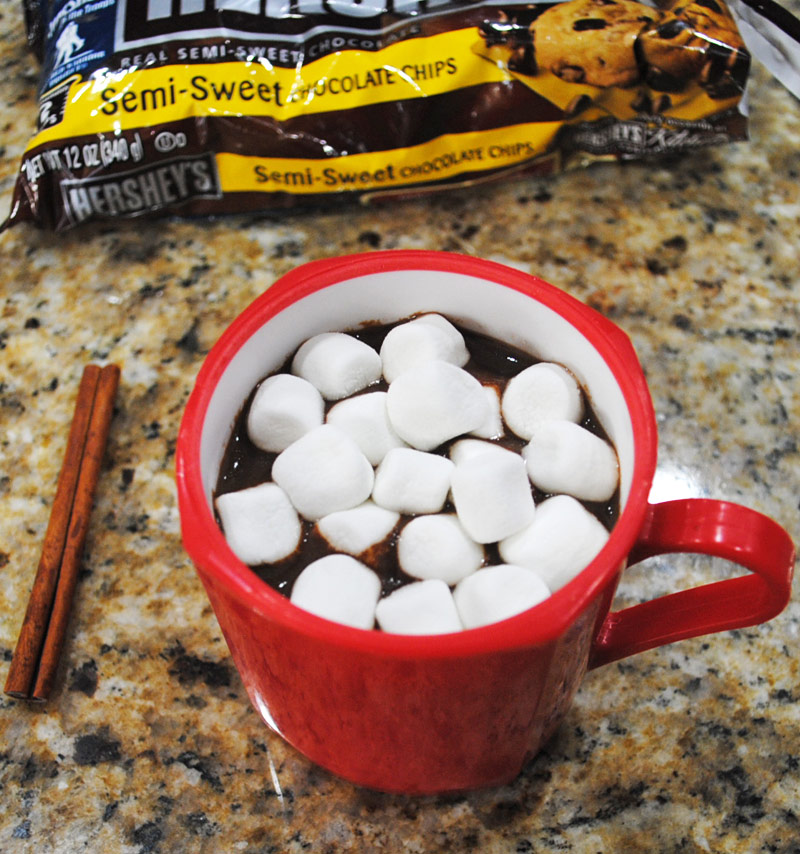 Hot chocolate is synonymous to 'comfort' on chilly, winter days. The delicious blend of rich chocolaty flavors and creamy frothiness of the drink warms you up to the core, thus ensuring a happy soul. A dash of spicy flavors of cinnamon in it simply adds to its splendor. However, it's the add-ons which make this popular drink so special and customized to suit your liking. So while some stick to the classic topping of fluffy whipped cream on top, some try to be more adventurous and spike up their hot chocolate with a pinch of chili pepper. However, my hot chocolate recipe comes with the sweet surprise of mini marshmallows. What more can your sweet tooth ask for!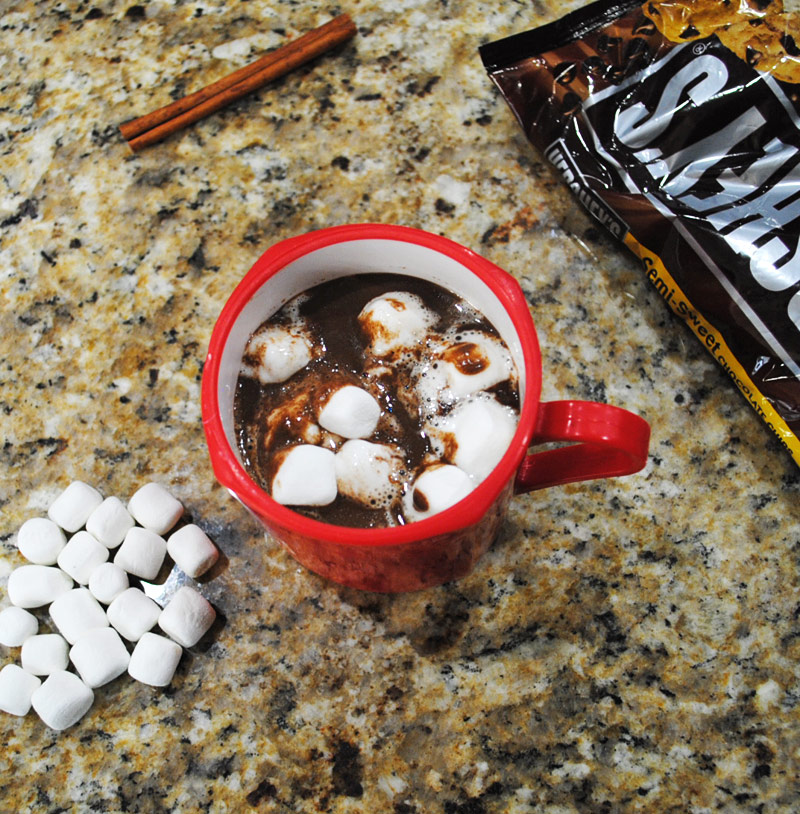 Homemade Hot Chocolate with Marshmallows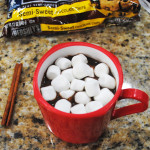 Skill Scale:
Easy
Serving:
2
Prep Time:
5 minutes
Cook Time:
10 minutes
Ingredients
milk - 2 cups
cinnamon sticks - 2
semi-sweet chocolate chips - 2 tablespoon
semi-sweet baking chocolate bar - 2 ounces
sugar - 1 1/2 teaspoons
vanilla extract - 1/2 teaspoon
mini marshmallows
Instructions
Pour milk into pan.
Add cinnamon sticks.
Watch milk carefully to make sure that it's not boiling. It should be hot and steamy.
Use spoon or slotted spoon to remove the cinnamon sticks from the hot milk.
Add baking chocolate and chocolate chips to milk.
Stir until melted.
Add sugar and vanilla extract.
Stir with a whisk.
Pour the hot chocolate into the mugs.
Garnish with mini marshmallows.
Enjoy!
Note: If it has too much chocolate, put a little more milk in it. If you don't want too much chocolate, then use 1 ounce semi-sweet baking chocolate.
Print