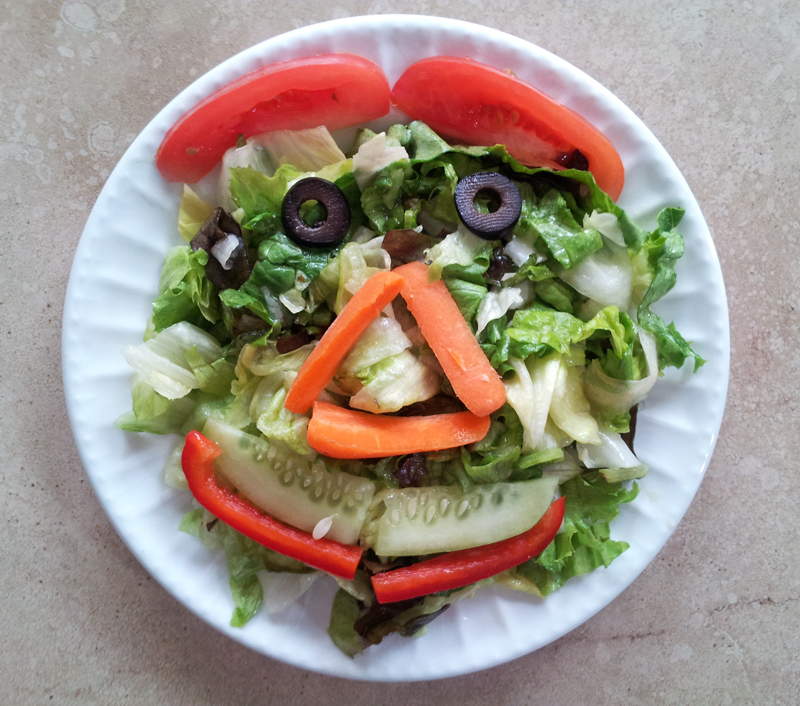 My cousins are always complaining about not wanting to eat salad. I tried many different options. I added pasta to the salad, but they ate only the pasta. I tried adding croutons to the salad, but again they only ate the croutons.  Consequently, I decided that I had to do something that would tempt them to eat it. I decided to make a face using different vegetables. Using lettuce as the skin, tomatoes as the eyebrows, black olives as the eyes, baby carrots as the nose, and cucumbers and red bell peppers as the mouth, I was able to make a decent looking face.
When I placed the salad plate on the table, they were excited to eat the salad.  My little cousin even named her plate "Susan." Lastly, it doesn't even take that much longer to make the smiley face salad. My cousins are happy and so am I. One lesson I learned from this is that presentation is the key.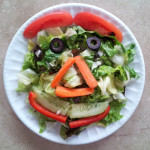 Skill Scale:
Easy
Prep Time:
5-7 minutes
Ingredients
lettuce - can be red leaf, green leaf or iceberg lettuce
roma tomato - 1
black olive - 1
cucumber - 1
red bell pepper - 1
baby carrots - 3
salad dressing - of choice- I used Italian.
Instructions
Cut the lettuce and place it on the plate.
Add salad dressing of choice to the lettuce and mix it.
Cut roma tomato, black olives, cucumber, red bell pepper and baby carrots as depicted in the picture.
Place them on top of the salad to make a smiley face.
Print