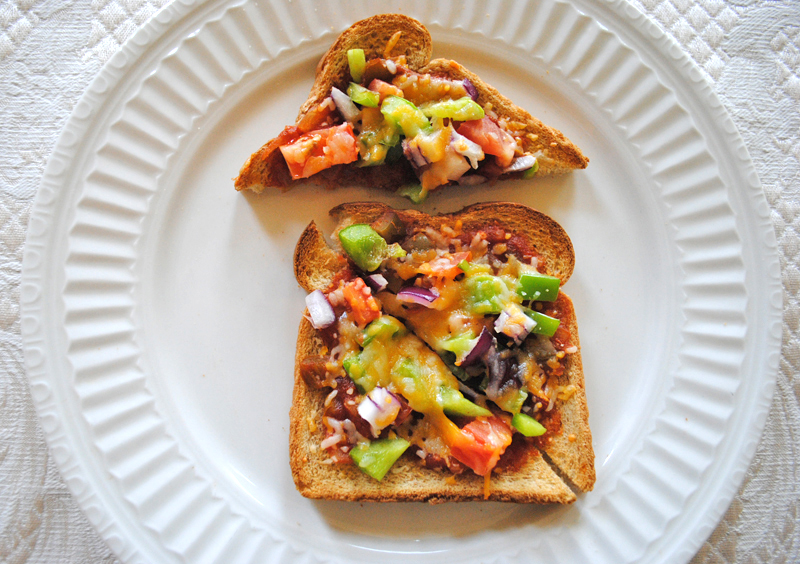 Does your family grumble over the same boring breakfast every day? Why not serve them with veggie cheese bread for the morning meal and bring a smile on their face!
Veggie cheese bread not only taste amazing but also gets ready in a jiffy.  And the health benefits which you reap from the vegetables make it even more appealing to health-freak home-makers like me. It's a great way to hide the tiny chunks of veggies under blankets of gooey, melted cheese and sneak them into your kids. They hardly get a clue of the actual ingredients in it and gobble up the cheese bread in no time. I know it's cheating but it really doesn't hurt when it comes to the health of my little sweethearts.
Being a family favorite, enjoying veggie cheese bread never remains restricted to mornings. It's an obvious choice whenever any body feels hungry and a regular in parties or family gatherings. A breakfast dish which double duties as a snack do sound like something worth giving a shot! I usually go for tomatoes, bell peppers and onions to make my edition of veggie cheese bread. But you feel free to give your own twist to this recipe and serve it with vegetables of your choice.
Now it's time for the recipe!
Step by Step Photos: Veggie Cheese Bread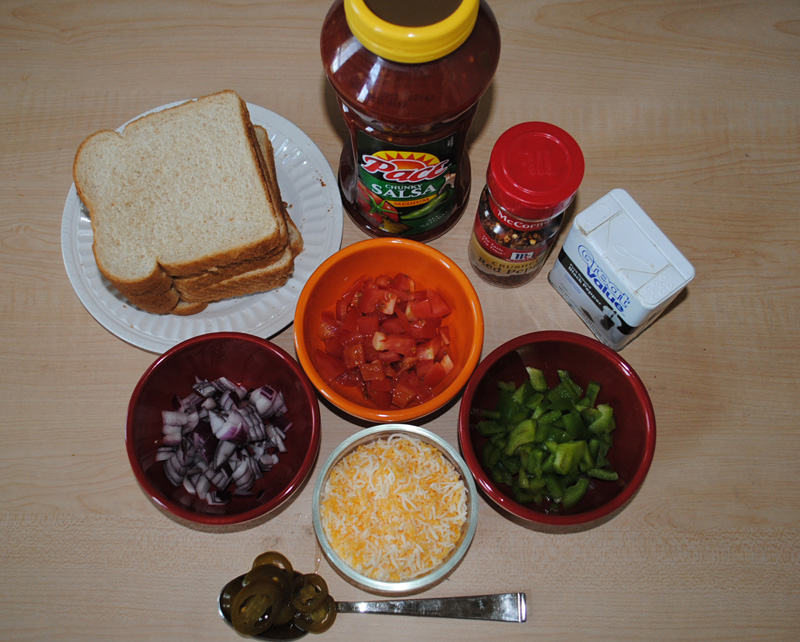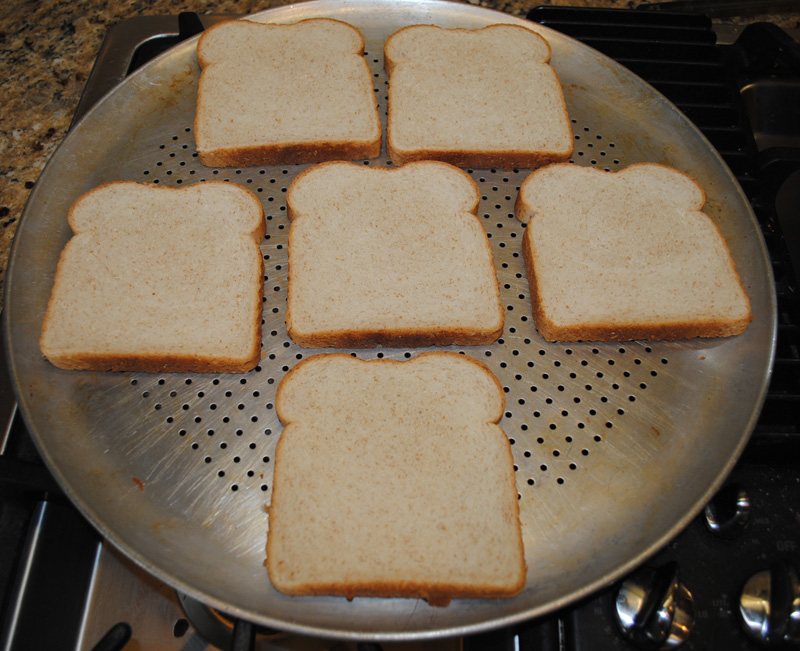 Arrange 6 slices of bread on a baking pan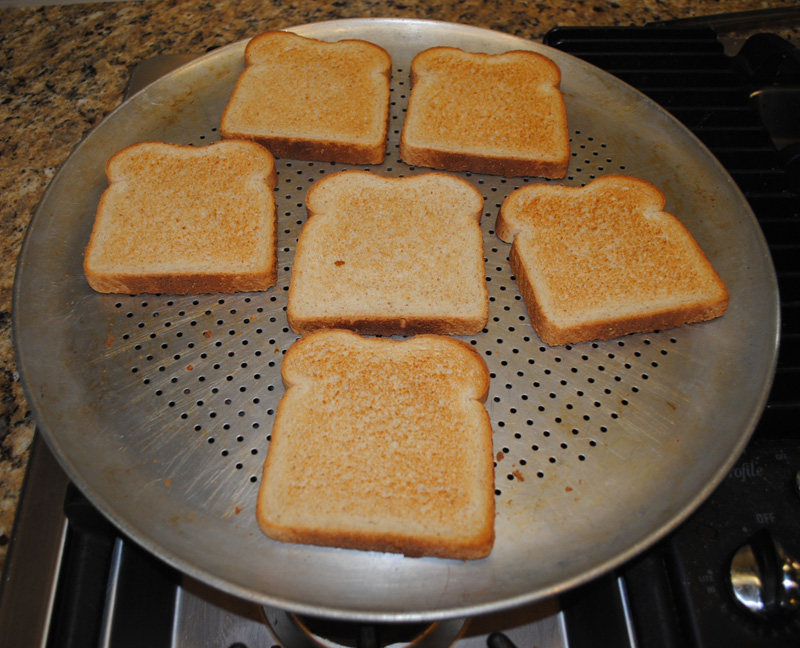 Breads turn brown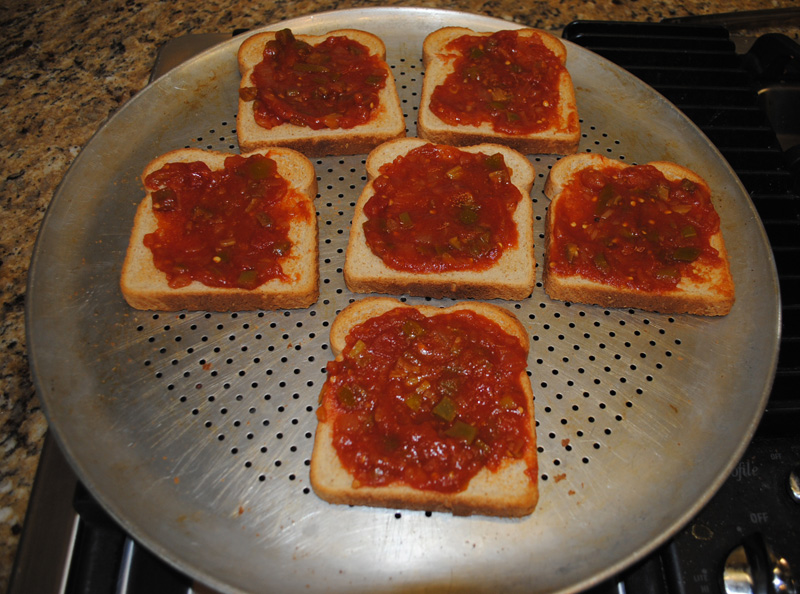 Spread picante sauce on each slice of bread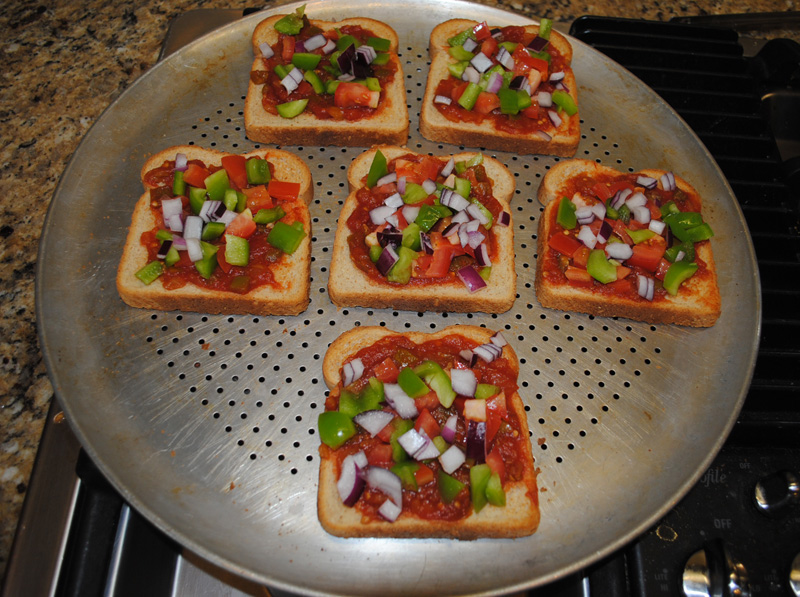 Distribute layers of tomatoes, green bell peppers and onions on top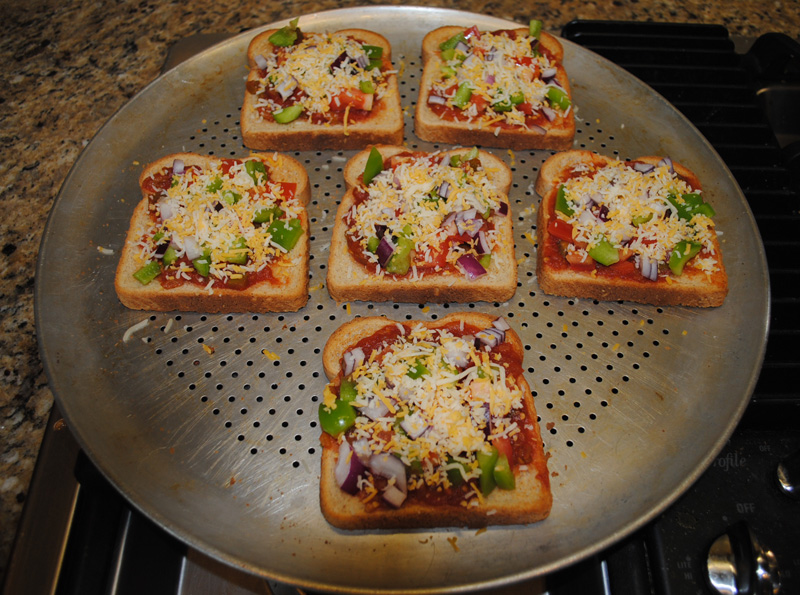 Sprinkle the cheese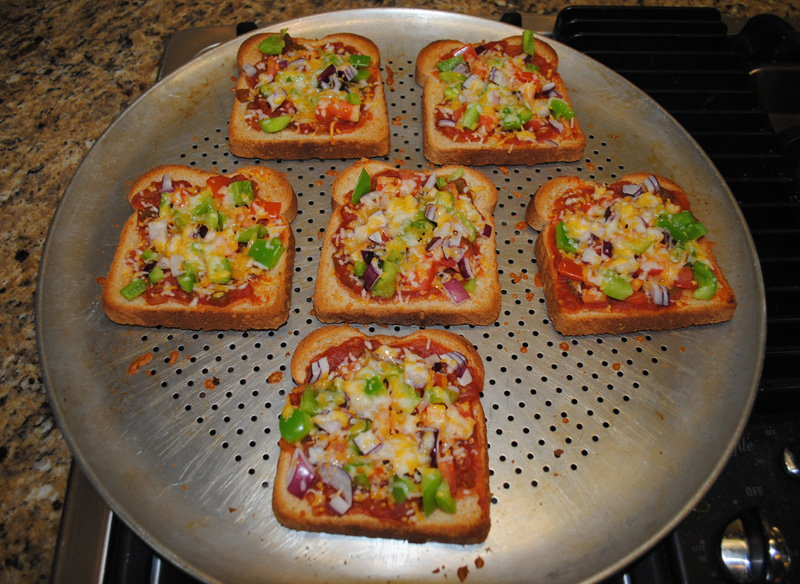 Bake until the cheese melts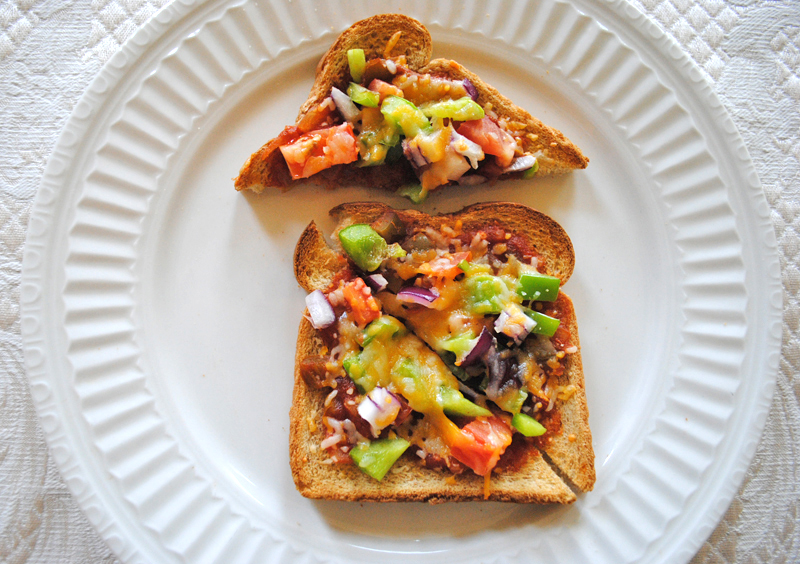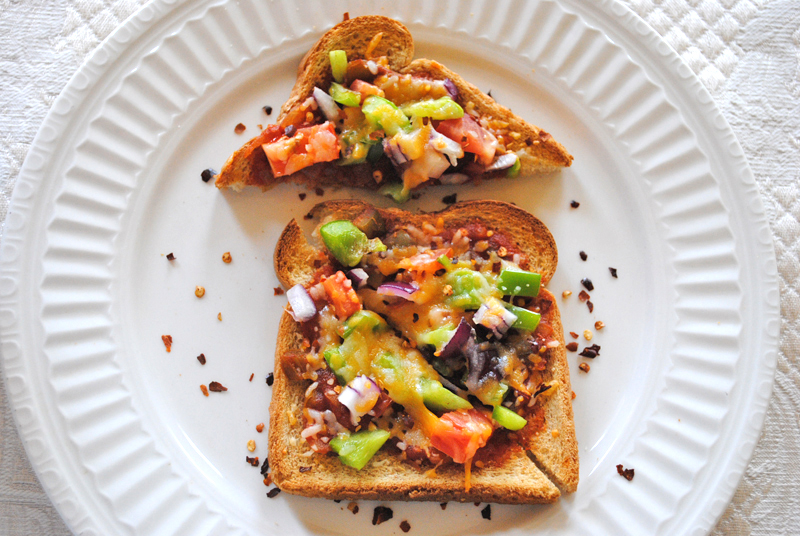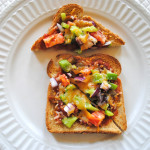 Skill Scale:
Easy
Serving:
3
Prep Time:
5 minutes
Ingredients
bread slices - 6
picante sauce (salsa) - 2 tbsp
tomatoes - 2 chopped
onion - ½ chopped
bell pepper - 1 chopped
black pepper - (optional)
red pepper flakes - (optional)
jalapeno - (optional)
cheddar cheese - 1 cup of grated, any kind of cheddar cheese - monterey, teese vegan, etc
Instructions
Preheat oven to 400 F
Arrange 6 slices of bread on a baking pan
Transfer the pan into oven and bake for several minutes, until breads turn brown.
Remove from oven
Spread picante sauce on each slice of bread
Distribute  layers of tomatoes, green bell peppers and onions on top
Sprinkle the cheese over them
Transfer them back into oven and bake until the cheese melts
Print