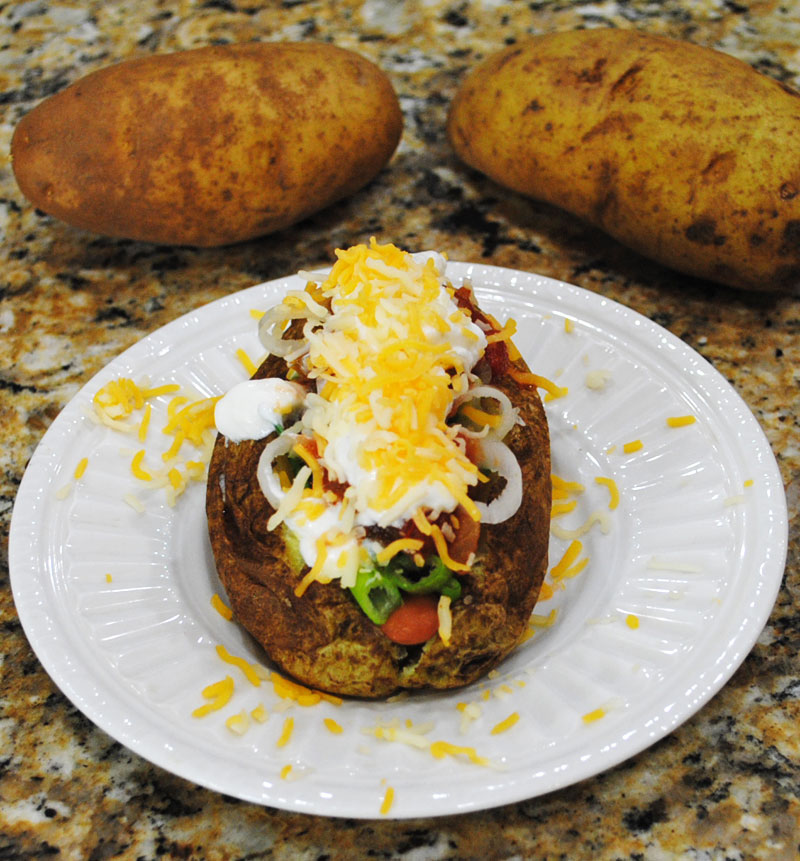 Baking brings out the best in potatoes but they aren't really ideal when serving to entertain. So some yummy toppings are which adds a touch of extravagance to these simple spuds. I often heap my baked potatoes with simple toppings like sour cream, green onion and cheese which blend with the mellowing, fluffy potato flesh to create a divine gastronomic experience. However, other toppings like veggies, raisins, sunflower seeds or cottage cheese works equally well for this dish. So go crazy with the toppings and enjoy this party on the plate!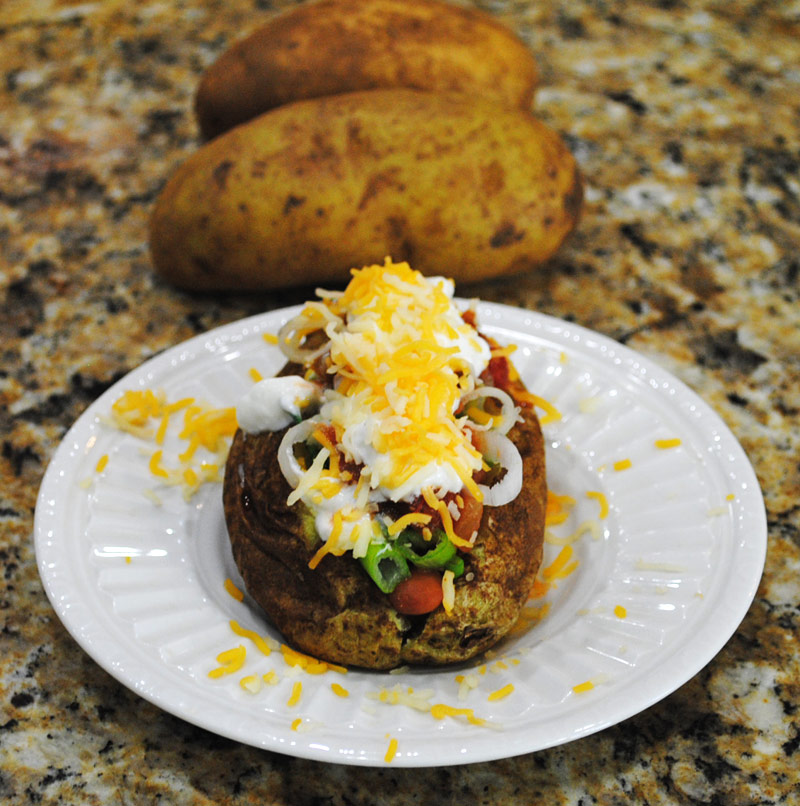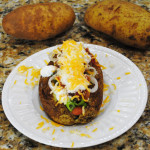 Skill Scale:
Easy
Serving:
3
Prep Time:
7 minutes
Cook Time:
10 minutes
Ingredients
pinto beans - 1/4 to 1/2 cup, boiled or canned->drained
green onions - 2-3
cheddar cheese
salsa
baking potatoes - 3
sour cream
Instructions
Wash the potatoes well. Use a fork to poke holes in 6-8 different places.
Place the potatoes on a plate and put in the microwave. Cook for 8 minutes. Check if they are done by poking a potato with a fork. If the fork goes in easily, they are ready. If not, cook for another a few minutes. Remove the potatoes from microwave.
Cut each potato lengthwise down the middle.
Place each potato on a plate.
Use spoons to put the beans, green onions, sour cream, salsa, and cheese on top.
NOTE: You can fill a potato with any toppings you like. You can try sunflower seeds, raisins, carrots, cottage cheese, fresh herbs, butter or anything you like.
Print