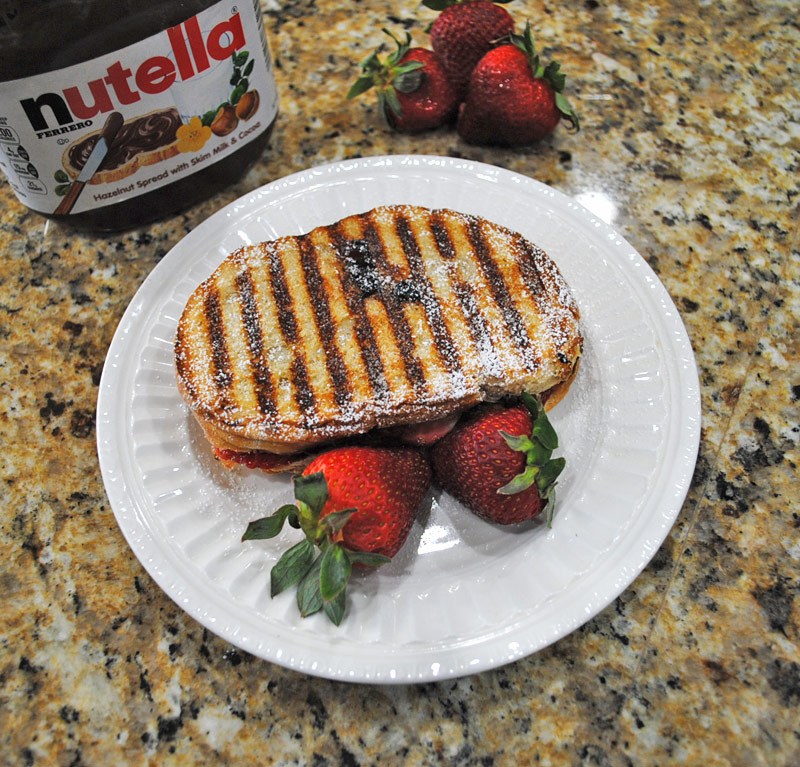 If you love creamy hazelnut – chocolate as much as we do, you must give this yummy recipe a try on Valentine's Day. You and your sweetheart won't be disappointed, I promise. The combination of Nutella and strawberry is simply delicious. Strawberry Nutella Panini is incredibly simple to prepare! It is perfect for a breakfast, afternoon lunch, snack or a light dessert.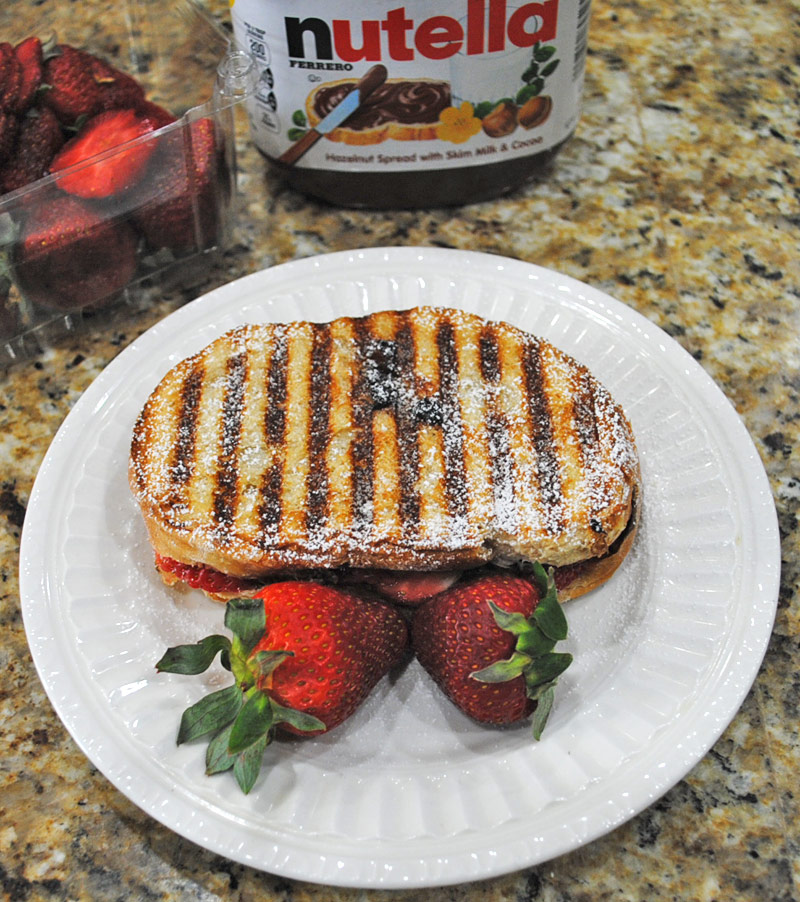 Strawberry Nutella Panini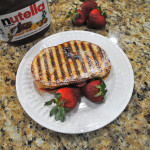 Skill Scale:
Easy
Prep Time:
5 minutes
Cook Time:
2-3 minutes
Ingredients
Nutella spread
powdered sugar
strawberries - 2, sliced
butter or butter spray - for grilling
bread - 2 slices, (I used French batard bread, but you can use Ciabatta, Italian bread or any kind of breads.)
Instructions
Spread the bread with butter.
Flip the bread over.
Spread Nutella on the bread slices.
Place sliced strawberries on top of the Nutella on one side.
Place another bread slice.
Put the bread into the panini press or grill.
Cook until bread is golden brown.
Sprinkle powdered sugar on top.
Enjoy!
Print