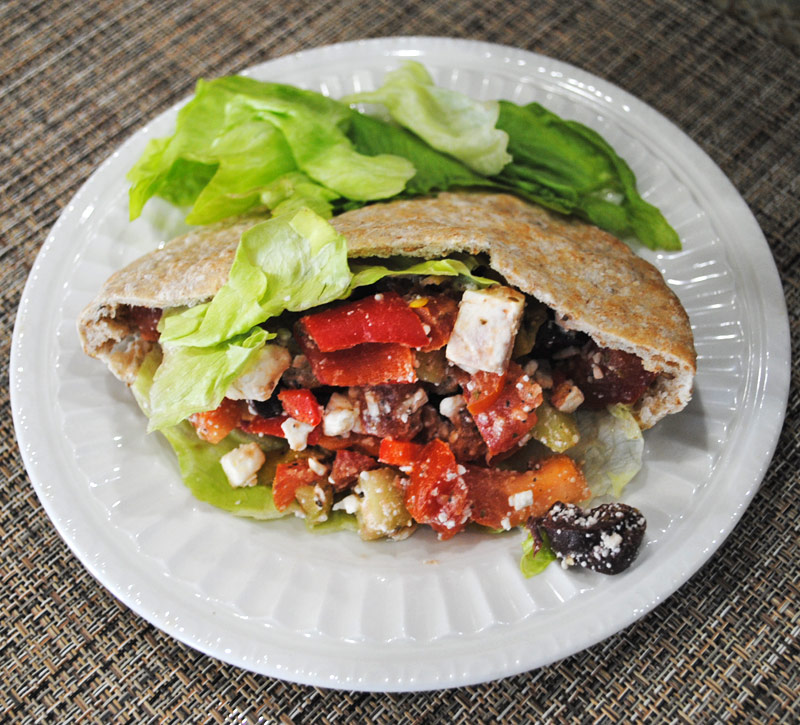 The healthy combination of nutrients from the veggies and fibers from the whole-wheat pita breads in this typical Greek dish will definitely woo the health buffs. Though this salad is so flavorsome and filling that one doesn't really need to be a health conscious person to fall in love with it. The facts that it hardly takes 10 minutes to get ready and is portable make it more desirable to the mass. So whether you make it for lunch or serve it in a picnic, Greek salad Pitas are bound to please. However, make sure that you pack the salad as well as pitas in separate container and assemble them right before serving; after all who likes soggy pita sandwiches!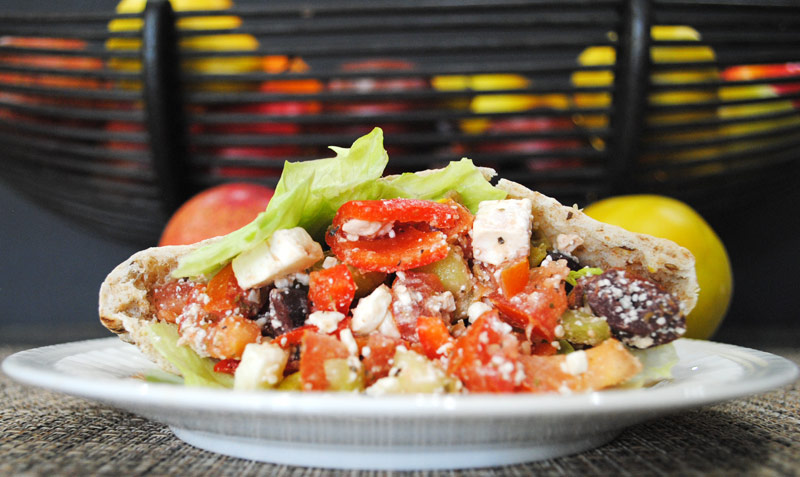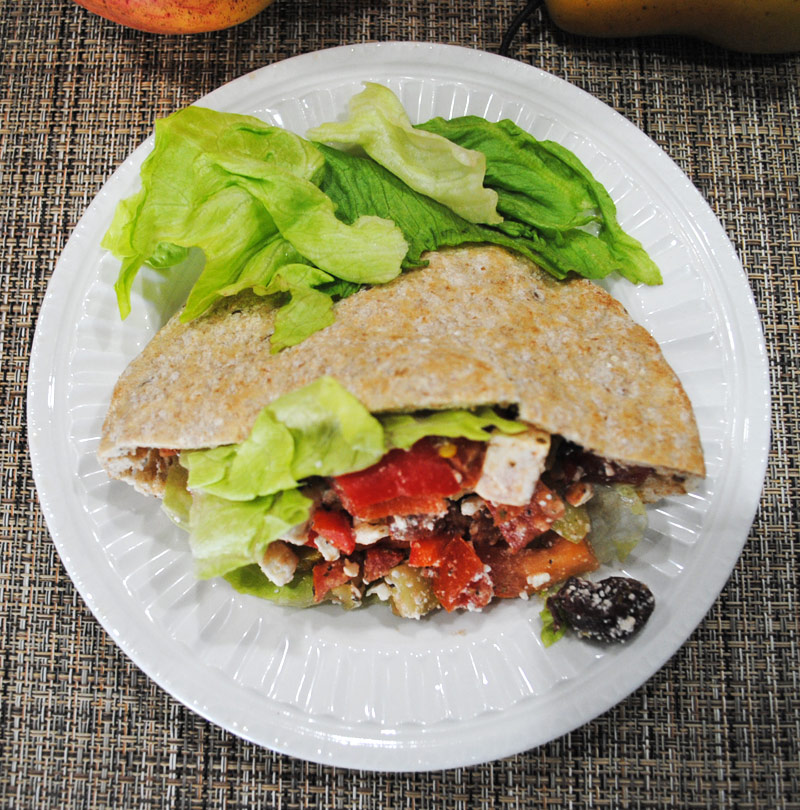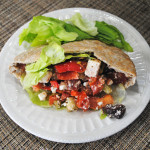 Skill Scale:
Easy
Serving:
2
Prep Time:
10 minutes
Cook Time:
2 minutes
Ingredients
cucumber - 1/2 seeded, diced
red bell pepper - 1/2, diced
roma tomatoes - 2, diced
zucchini - 1/2, diced, optional
crumbled feta cheese - 1/4 cup
peperoncini - 5-7, chopped, optional
pitted black olives or Greek kalamata olives - 1/4 cup
red wine vinegar - 1 tsp, optional
lemon juice - 2 tsp
dried oregano - 3/4 tsp
salt - to taste
black pepper - to taste
whole wheat pita breads - 2, halved, warmed
lettuce leaves - a few
Instructions
Combine the cucumber, red bell pepper, tomatoes, zucchini, feta cheese, peperoncini, and olives in a bowl.
Whisk the vinegar, lemon juice, oregano, salt and pepper in another bowl.
Pour over vegetables and toss to mix.
Using slotted spoon, transfer salad mixture to pita bread halves.
Serve immediately.
NOTE: If you don't want sour, you can omit peperoncini and Greek kalamata olives and use black olives.
Print