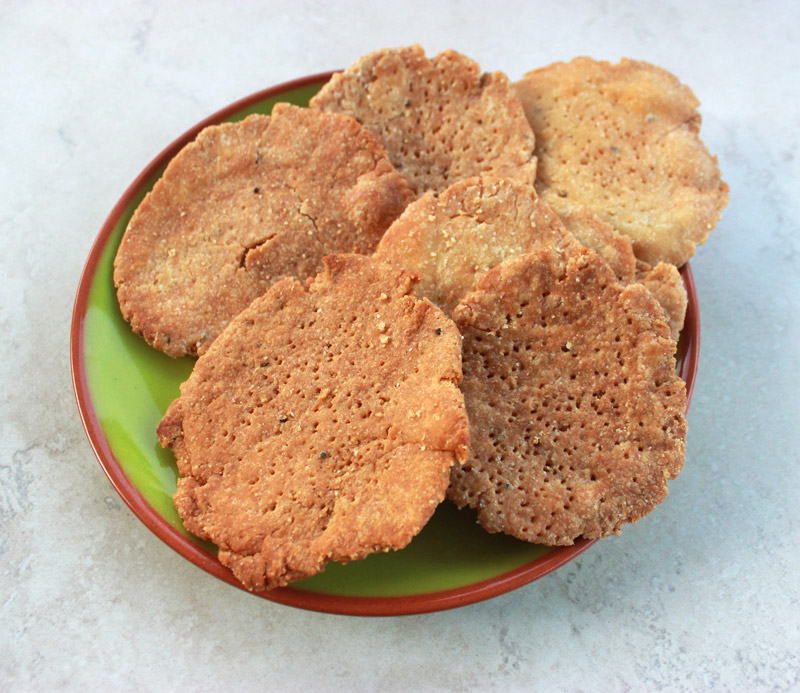 We all yearn for a crispy, delicious snack in the afternoon. Unfortunately, this means reaching for those chips or cookies that are in the pantry. Luckily, I have the perfect solution to satisfy your taste buds. These matri (mathri) are super satisfying and they are the perfect snack! Your regular afternoon snack choice can get quite boring, but this matri (mathri) recipe is sure to add some variety to your plate. Best of all, children love eating this delectable treat and will devour it up quickly!
Matri (Mathri) : Crispy Snack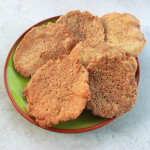 Skill Scale:
Easy
Serving:
1
Yield:
about 40 matri
Ingredients
wheat flour (atta) - 1 cup
all purpose flour - 1 cup
semolina - 1/4 cup
carom seeds (ajwain) - 1/2 spoon
salt - 1 spoon
oil - 1/2 cup
Instructions
Mix all the ingredients above and add enough water to knead into a hard but smooth dough.
Set aside for 30-45 minutes.
Break into small pieces (about 40) and roll into small sized circles. (puri size)
Using a fork, poke small holes into each circle. This will ensure the matri remains crispy and does not inflate.
Fry until it has turned a golden brown. Be sure to fry it long enough for optimal crispiness.
Print