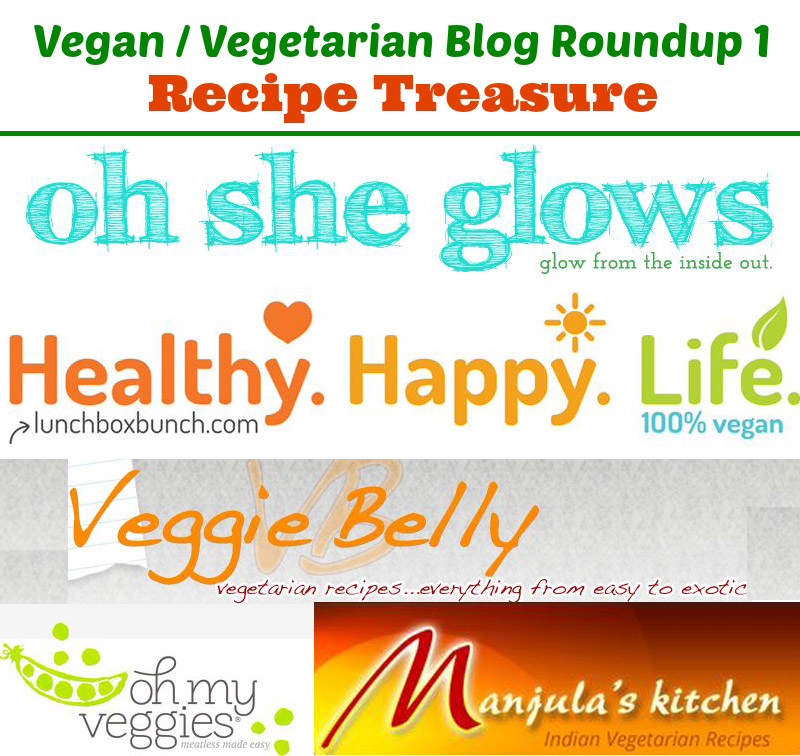 Today's post is a roundup of vegan and vegetarian blogs!
Here are 5 vegan/vegetarian blogs that we have found inspiring:
Veggie Belly
Oh My Veggies
Manjula's Kitchen
Healthy. Happy. Life.
Oh She Glows
We will add the above links to a new page shortly. We will be doing vegan and vegetarian blog roundup once every month or 2 months. Do you have a food blog that you want us to check out? Do share and email us at recipetreasure@gmail.com.
TELL US: What's your favorite vegan/vegetarian blog? Please share by commenting below!