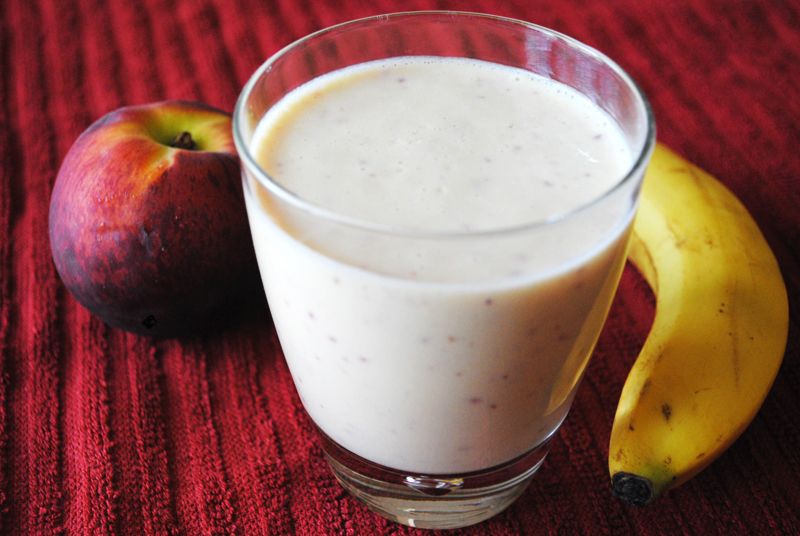 I'm a smoothie fanatic and often blitz one up for a quick breakfast. After all, you hardly need any chef's skill to chop some fruits and blend them in your food processor to create a rich, creamy drink. And it's healthy too!
Banana smoothie happens to be my 'go-to' drink since it has my favorite fruit in it. No wonder, it was my first option for breakfast this morning. I also had some peaches with me and chose to toss one while blending my smoothie. It was rich and creamy, just the way I liked and looked somewhat forbidding for your waistline! But in reality, it's low in fat, nourishing and an ultimate energy booster. All the credit goes to my secret ingredient – Greek yogurt with a splash of skim milk for company! Being thicker than plain yogurt, Greek yogurt delivers a thick, velvety consistency to this decadent drink, without loading it with extra fat. And the fruits in it make sure that they are packed with nutrients and keep you keyed up throughout the day. It's so wonderful and filling that you can also sip on it, in between meals, to tone down your urge to binge; another great way to prevent unnecessary weight gain. I used honey to sweeten it up while keeping my oath to lose weight in mind. But you are free to treat your sweet tooth with some extra sugar, as long as you don't go overboard.
Sip and kick start your morning with this refreshing smoothie!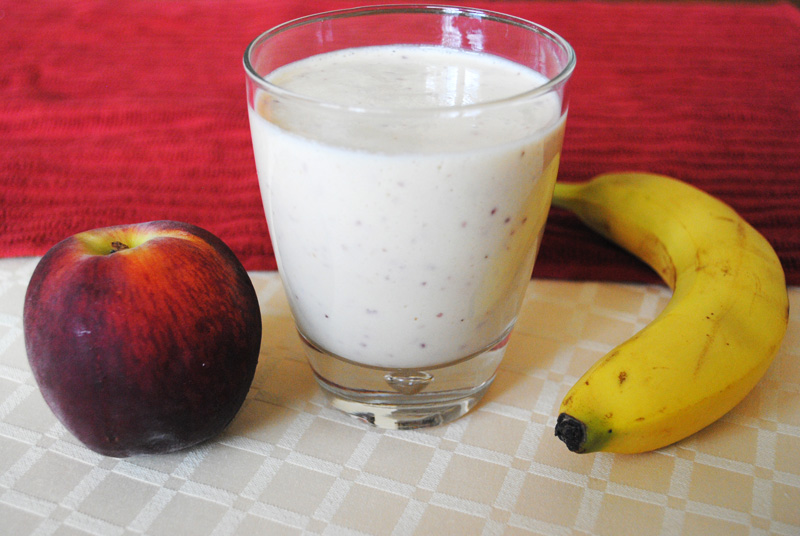 Low Fat Peach and Banana Smoothie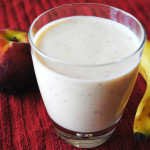 Skill Scale:
Easy
Serving:
1
Prep Time:
1 minutes
Ingredients
peach - 1, sliced
banana - 1/2, quartered
greek yogurt - 1/2 cup, fat free
milk - 1/2 cup, fat free or skim
honey - 1/2 teaspoon
sugar - optional
Instructions
Put all ingredients in the blender. Add ice cubes.
Print