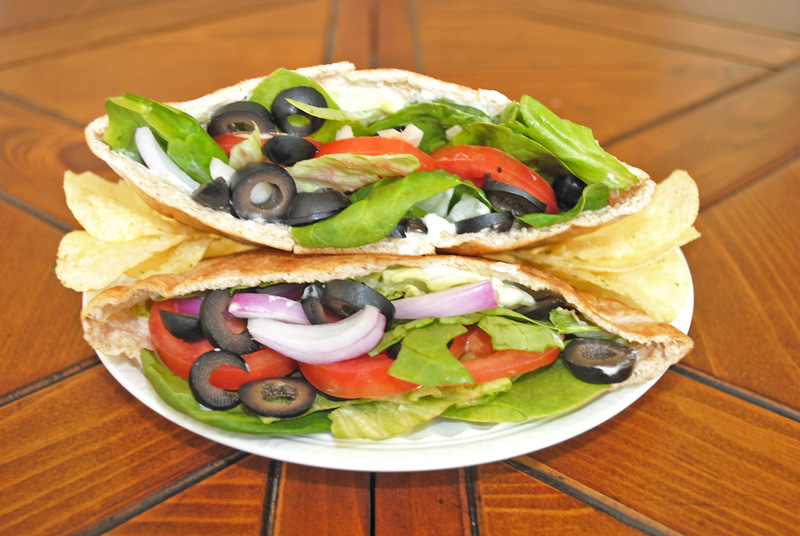 Meatless Mondays are great to keep you healthy and save you from an overdose of animal protein. But choosing a meal which is both vegetarian and quick to make can be a tough job. An instant choice can be sandwiches but they are so unexciting! So here I am to help you whip up veggie sandwich with a difference! Veggie pita pocket sandwiches anyone?
A small handful of fresh veggies nestled snugly within the pocket of a pita bread carries the essence of a sandwich yet doesn't look cliched at all. Rather the rustic flavors of the pita bread works perfectly with the crunchy veggies and a creamy dressing is the cherry on top. There are many options to go for when it comes to the dressing. Though hummus works best to bring out the Mediterranean zing in pita pocket sandwiches, you can also use usual dressings like mustard, Thousand Islands or ranch dressing too. I have used mustard in my version of pita pocket sandwich and it was delish! If you ask me, I didn't miss the hummus at all. I find them the perfect way to enjoy fresh veggies and enjoy a flavorful meal at any point of time.
The following recipe is only a basic guideline to make pita pocket sandwiches. You are always free to choose you own vegetables and dressings or can even swap the veggies for patties or French fries. Just let your creativity flow and make a great 'grab and go' meal for your hectic, Meatless Mondays.
Veggie Pita Pocket Sandwich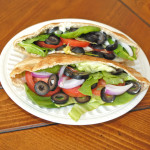 Skill Scale:
Easy
Serving:
1
Prep Time:
5 minutes
Ingredients
pita pocket bread
lettuce
spinach
tomato
red onion
olives
mayonnaise
dressing / mustard
Instructions
Cut pita bread into two halves.
Toast it on the pan for a few seconds.
Open pockets
Spread Mayo in each pocket.
Stuff lettuce, spinach, tomatoes, red onion, olives inside each pocket.
Drizzle desired amount of dressing or mustard on top.
Optional - Served with chips...
Enjoy!
Print