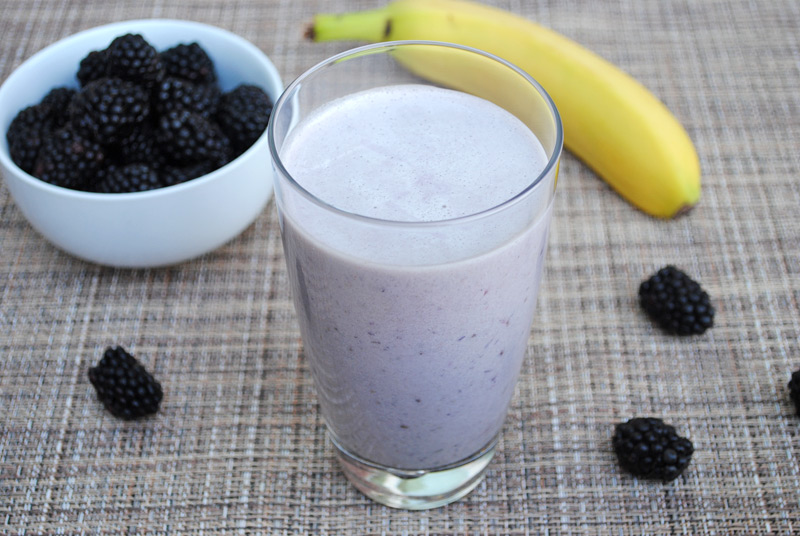 My hubby Lalit is a health freak! He never fails to kick start the day with a rigorous workout session (unlike a lazy bone like me!) and needs his protein shake right after it. Indeed protein shakes are great for building up muscle masses as well as strengthening them too. It supplies him with the protein which he misses out in our vegetarian diet and keeps him charged up till lunch time.
However, a milk shake with just protein powder is too bland to enjoy! So I prefer to toss in few fruits to jazz it up and load with extra protein. Not to mention, a fruit-infused protein shake works as great refreshment for him after a sweaty workout.
Banana remains a constant ingredient in my protein shakes owing to the extra creaminess it offers to the drink. When combined with the goodness of blackberry, they turned the drink into the best healthy and tastiest shake ever. It actually tasted somewhat like melted ice cream!
Every vegetarian should drink a single serving of protein shake every day. You get enough protein with milk and protein powder + 2 serving of fruits, so the lack of it in your diet won't remain a concern any more. Whether you have it for breakfast or snack on it between meals, blackberry-banana protein shake will make sure that you remain healthy.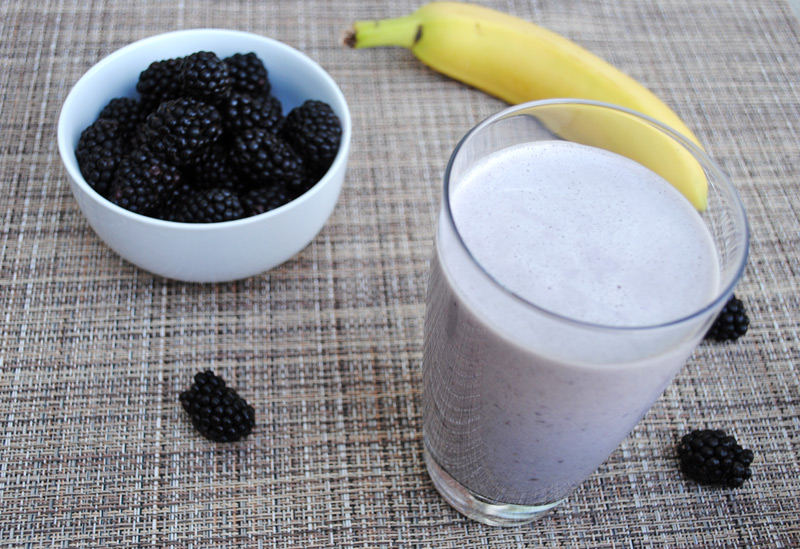 Blackberry-Banana Protein Shake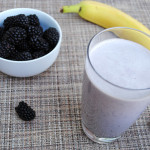 Skill Scale:
Easy
Serving:
1
Prep Time:
2 minutes
Ingredients
whey protein - 1 scope
nonfat milk - 8 oz
blackberries - 4-5
banana - 1/2
Instructions
Process blackberries, banana, whey protein, and milk in a blender until smooth.
Enjoy!
Print