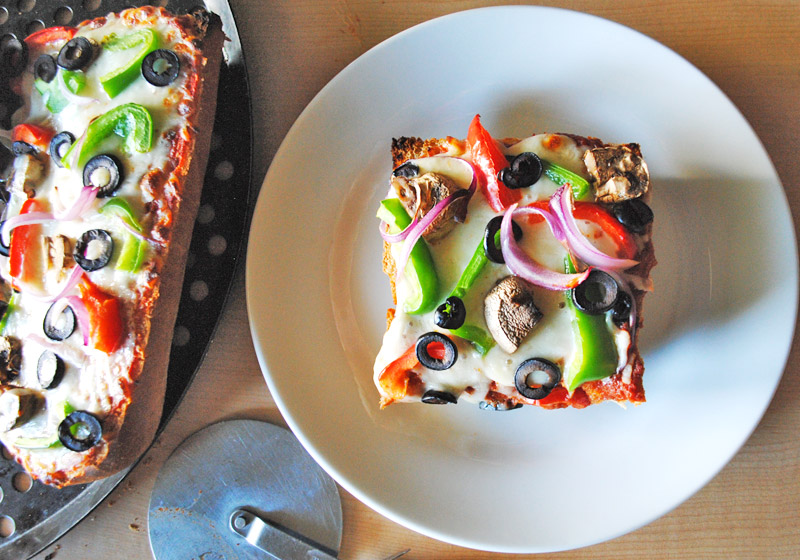 My entire family is a football fanatic and that includes me! Though my kids are yet to understand the nitty-gritty of this game, but they love to prance around as their parents cheer their favorite team with claps, catcalls and shouts.
Last night, we all gathered up around the TV; after all, the football final was supposed to be on air in 15 minutes! And then my elder kid suddenly had a craving for this 'Mommy-special pizza'. Now this is called one helluva wrong timing! Making pizza in 15 minutes with no ready-made pizza dough in my cupboard? Impossible! Though I couldn't afford missing the football game, but really shouldn't keep my lil' baby hungry too. Thank god I had stocked up on French bread loaves in my pantry yesterday– they were my ultimate savior!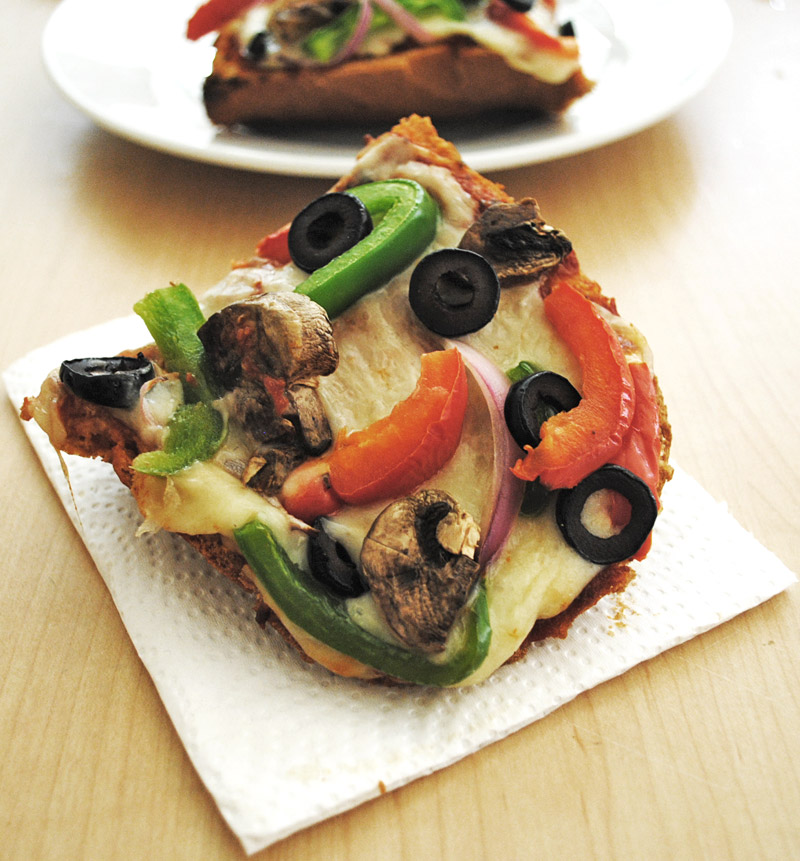 The crusty French bread might be a far-cry from the classic pizza dough but pairs well with the pizza toppings to create impromptu pizzas to satisfy sudden cravings. Simply top up the bread slices with whatever useful (and yummy!) you find in your kitchen and add the final touch with shredded mozzarella cheese on top. Pop into the oven and then its only a matter of minutes when the cheese will melt into a luscious gooey layer and make your pizza look yum! I used a jarred pizza sauce to make my French bread pizza but you may also opt for a store-brought pesto sauce for different flavors. You may also experiment with the veggies if you are not in time crunch! Deli or small baguettes can be a great substitute for French bread too.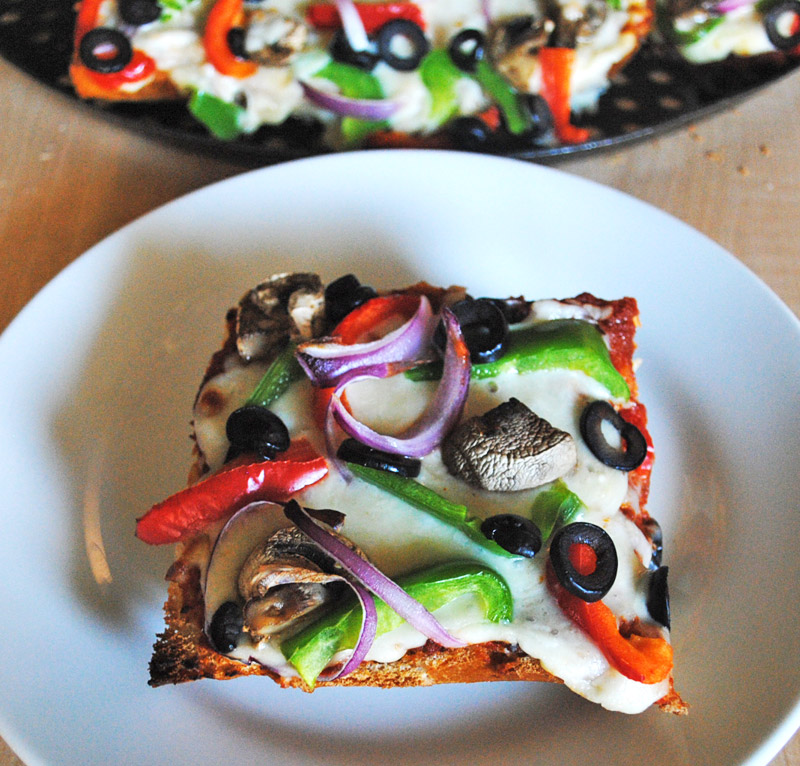 It was fun munching on this pizza with a twist as we cheered! This is definitely going to be one of my 'go-to' football party food from next time onwards.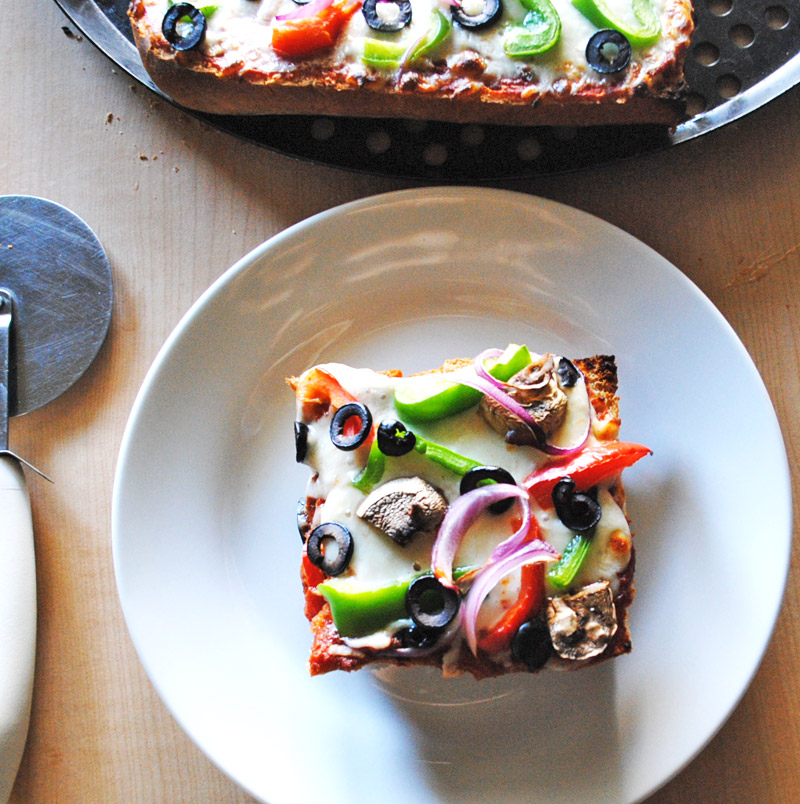 Veggie Lover's French Bread Pizza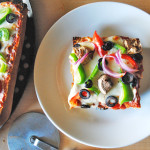 Skill Scale:
Easy
Serving:
4-6
Prep Time:
5 minutes
Cook Time:
5-8 minutes
Ingredients
French bread
pizza sauce
shredded mozzarella cheese
olive oil
toppings - your choice, I used red pepper, green pepper, mushroom, olive, onion
Instructions
Preheat oven to 400 degrees F.
Cut the bread in half lengthwise and place on the pizza pan.
Brush the cut sides with the olive oil.
Transfer the pan into oven until the bread is lightly browned.
Remove from oven.
Spread pizza sauce on each piece of bread half.
Sprinkle the cheese .
Add toppings.
Put back to the oven.
Bake until cheese is melted.
Sprinkle cooked pizza with red pepper flakes (optional).
Print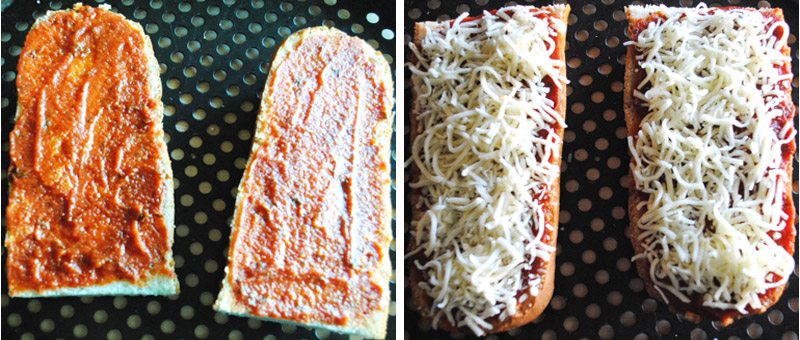 Spread pizza sauce. Sprinkle cheese.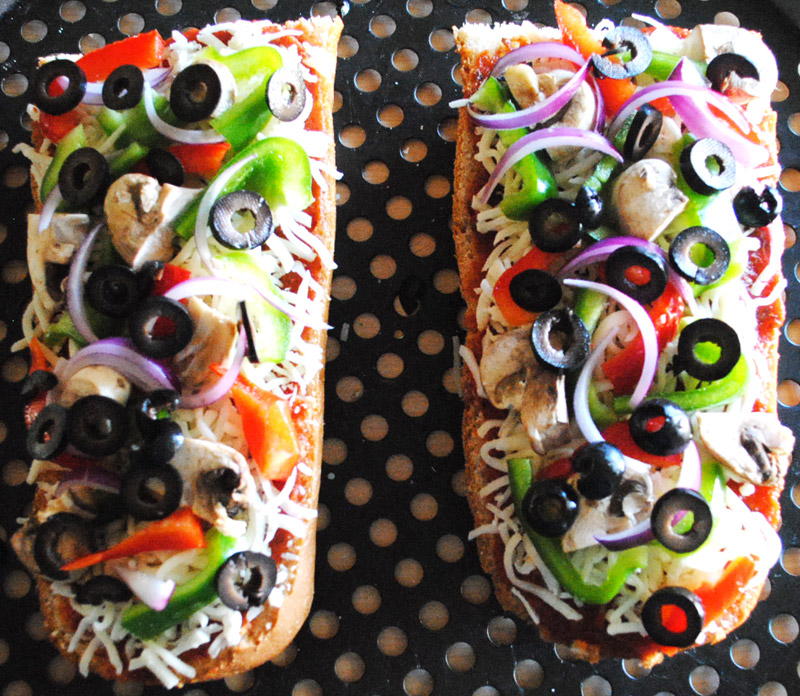 Add toppings.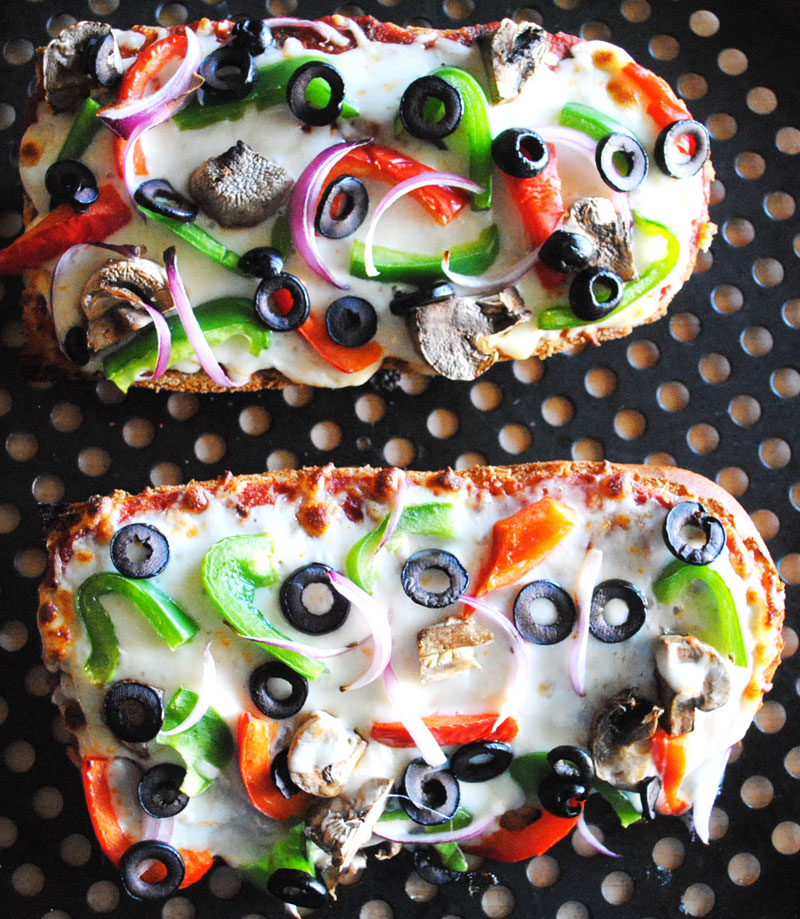 Ready.