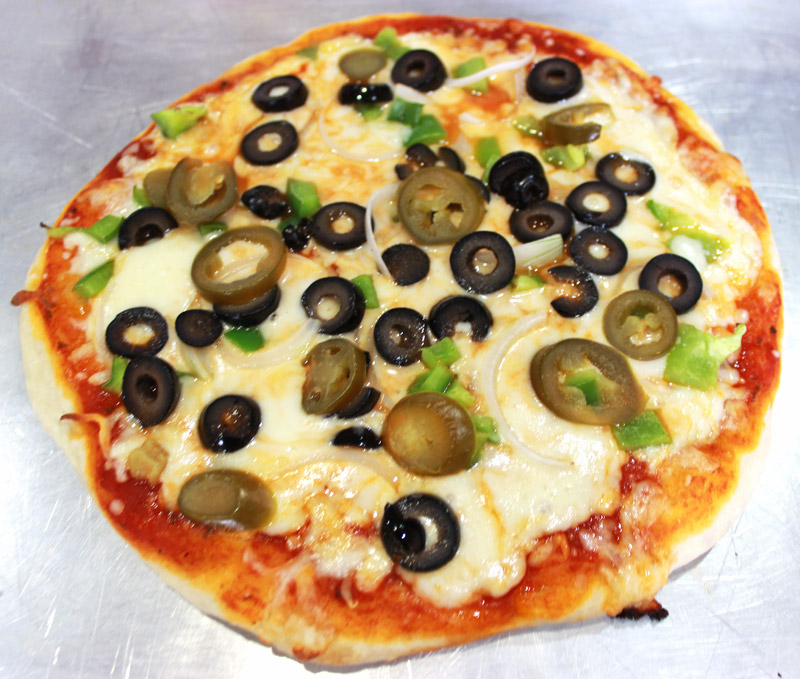 Pizza has always been a favorite in our family. After trying so many pizza recipes, this thick crust pizza is a definite winner! The thick crust makes the pizza even more delectable, creating an added layer to sink your teeth in. This pizza recipe is sure to be a hit, leaving everyone asking for more!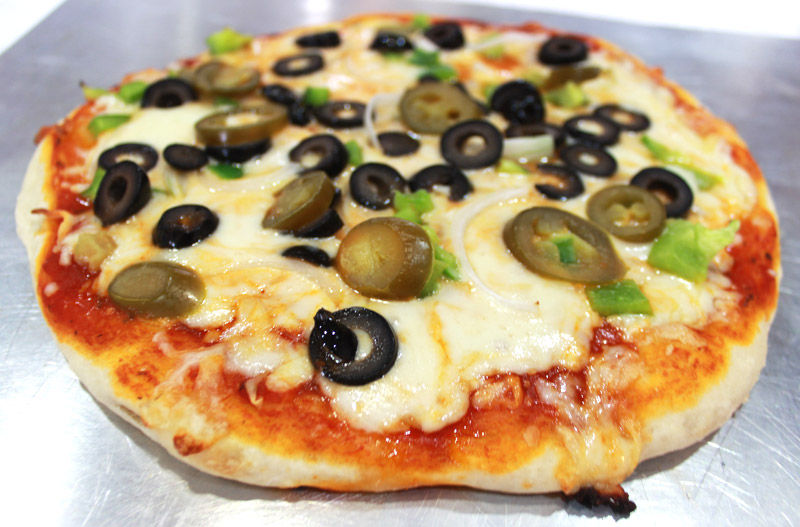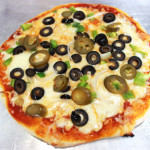 Skill Scale:
Moderate
Serving:
5
Yield:
3 12-inch pizzas
Ingredients
All purpose flour - 3 cups
salt - 2 tsp [updated]
sugar - 1 tsp [updated]
oil - 1/2 cup
instant yeast - 1 tbsp [updated]
water - 1 cup or as needed
shredded mozzarella
tomato sauce/ragu sauce
toppings - of choice: olives, jalapenos, onion, bell pepper
Instructions
Mix salt, sugar, yeast, flour together.
Add oil and begin to knead.
Add water and knead until a dough consistency forms.
Leave the dough aside in a warm place for about 3-4 hours.
Divide the dough into three parts.
Preheat the oven to 500 degrees.
Form into a ball shape and roll out into a round pizza shape.
Spread the tomato sauce onto the pizza.
Put the pizza into the oven for 7-8 minutes until the pizza is halfway done.
Take the pizza out and add the rest of the toppings.
Put the pizza back into the oven for about 7 more minutes or until ready.
Print