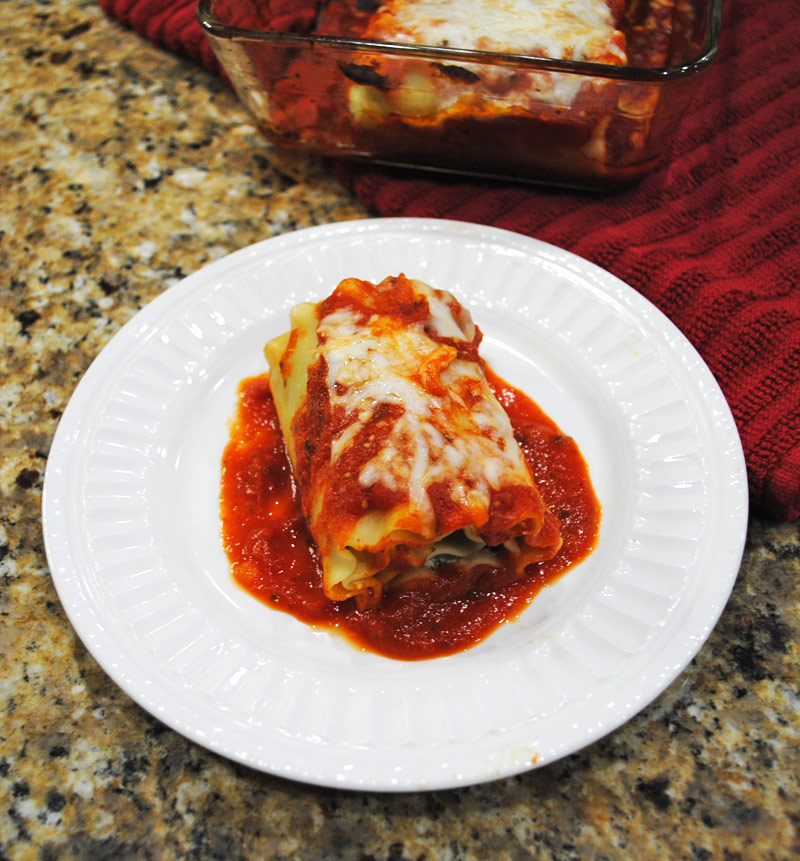 Few weeks ago, I had tried my hands on spinach and mushroom lasagna roll-ups with lip-smacking results. So here I'm back to the kitchen to make them again for my kids. Though many of you might miss the earthy tone of the mushrooms, but its absence cut down the cooking time by over 10 minutes – a perfect recipe for busy moms and dads. However, the crunchy spinach and creamy goodness of the ricotta cheese will keep your taste buds so happy that you'll forget all about mushrooms in no time.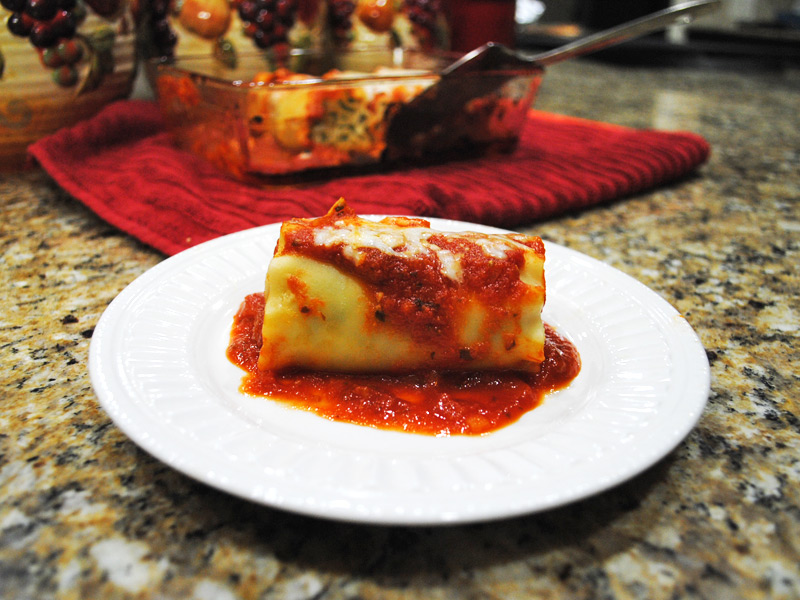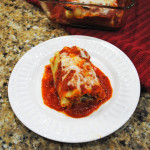 Skill Scale:
Easy
Serving:
3-4
Prep Time:
5 minutes
Cook Time:
30-35 minutes
Ingredients
lasagna noodles - 4
marinara sauce
mozzarella cheese - 1/2 cup
ricotta cheese - 7 oz
salt
pepper
spinach - 4-5 oz, frozen, (chopped, thawed and squeezed to remove water)
Instructions
Cook lasagna noodles according to package direction.
Drain and lay the noodles onto the aluminum foil.
Mix all the spinach, ricotta cheese, and mozzarella cheese well in a bowl.
Spread the filling into the noodles and roll them up.
Spread marinara sauce into the bottom of the baking dish. Put the roll ups to this dish.
Pour marinara over the roll-ups.
Sprinkle with mozzarella cheese.
Cover with aluminum foil and bake at 450 for about 20 minutes.
Uncover and bake for a few minutes until cheese is bubbly.
Print