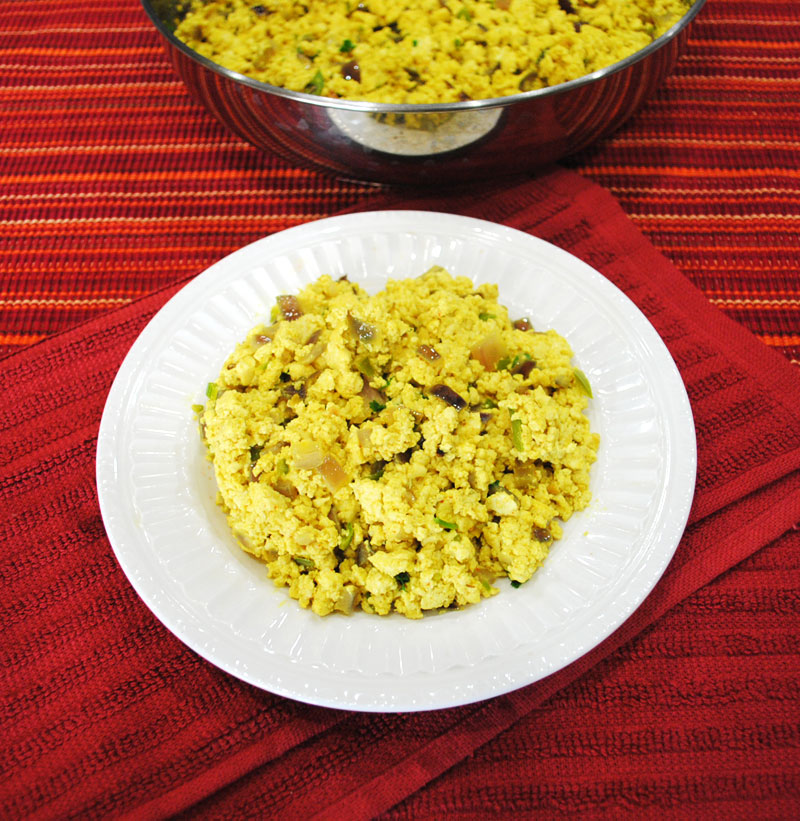 Who needs eggs when you can actually pleasure your palate with egg-like flavors with spiced tofu scramble? The secret to this wonderful vegan 'egg' scramble lies in the use of black salt which blends with tofu to replicate the actual flavor of egg. A dash of spices add a hint of golden hue to the tofu scramble and make it taste exotic at the same time. Feel free to sandwich this scramble between bread slices or throw in your favorite veggies for a heartier meal.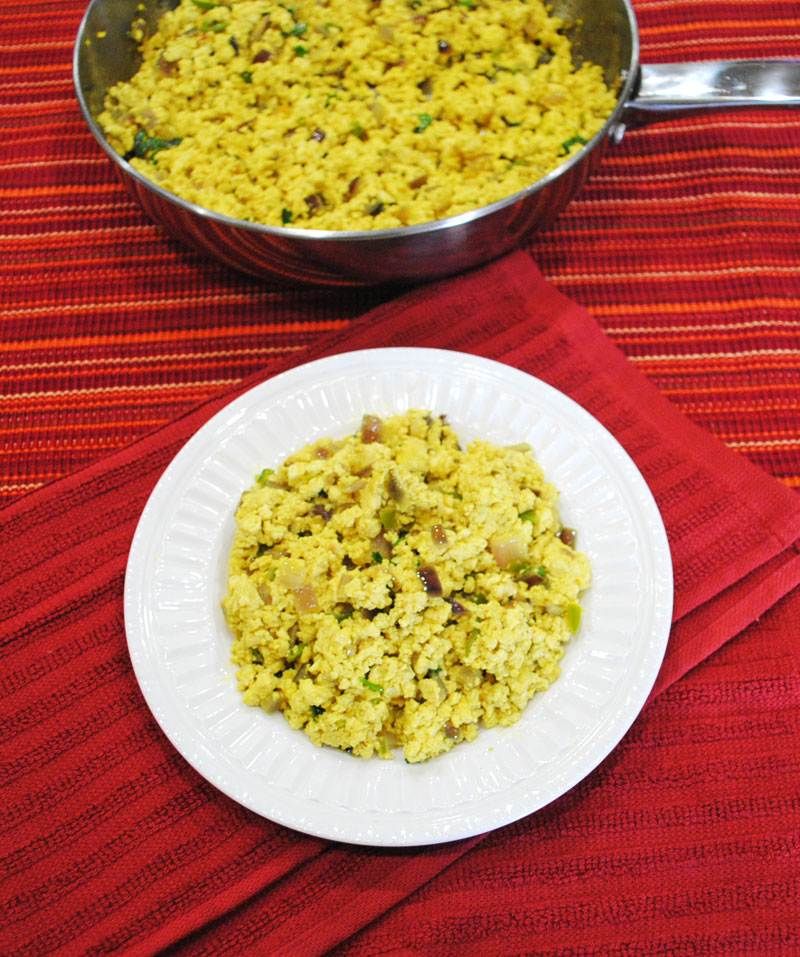 Spicy Masala Tofu Scramble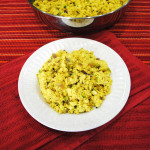 Skill Scale:
Easy
Serving:
3-4
Prep Time:
10 minutes
Cook Time:
10 minutes
Ingredients
extra-firm tofu - 14 oz package, (squeezed and crumbled)
oil - 1 tsp
red onion - 1/2, chopped
ginger root - 1/2 in. piece, (grated or minced)
Serrano peppers - 1 -2, (depending on you)
turmeric powder - 1/2 tsp
red pepper - 1/4 tsp - optional
salt - 1/2 tsp
black salt - 1/2 tsp
cilantro - fresh, minced
Instructions
Heat the oil in a pan.
Add onion, Serrano peppers, ginger, and turmeric.
Cook for a few minutes.
Add the tofu.
Mix well.
Add salt, black salt and red powder. Mix well.
Add cilantro and mix well.
Serve with toasted bread or any kind of bread such as chapati/roti/paratha.
Print