Born in the Mumbai streets, Pav Bhaji has become one of the most raved street foods throughout India. The bhaji or coarsely mashed veggies cooked in spicy tomato gravy and served with butter-laced buns or pav is divine! It's often the 'go-to' meal for the busy men in the street and never fails to comfort the taste buds with its warm spicy flavors. But what if you get a sudden pav bhaji craving and couldn't find any pav bhaji vendor nearby? Simple, make it at home.
It's simple to cook, gets ready in no time and always provide you with a filling outcome. Yum!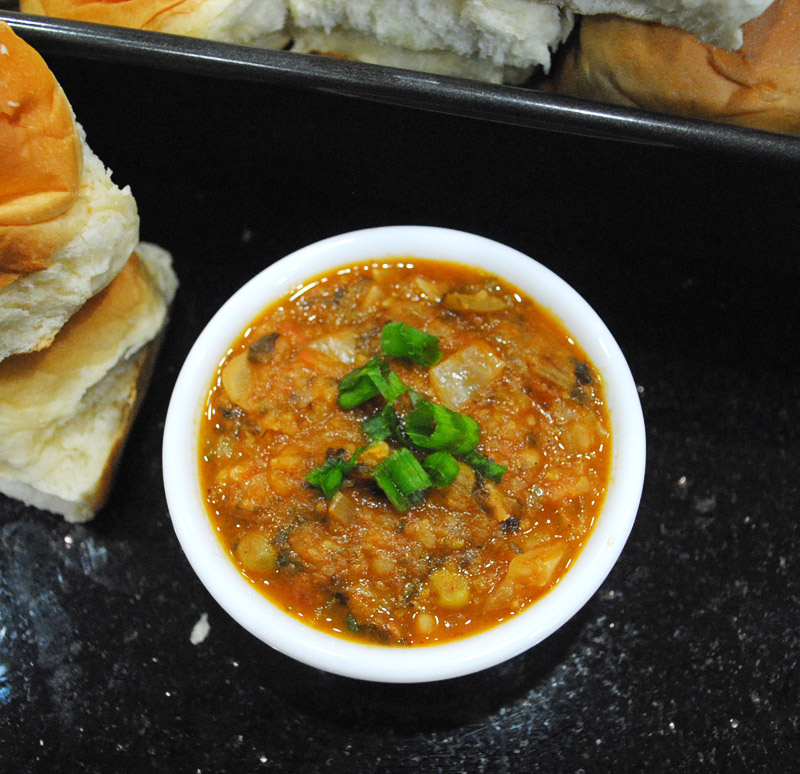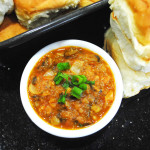 Skill Scale:
Moderate
Prep Time:
10-20 minutes
Cook Time:
about 30-40 minutes
Ingredients
For bhaji
butter - half-stick
garlic cloves - 5
onion - 2, medium
potato - 1 cup, (boiled and mashed )
cauliflower - 1 cup
cabbage - 1 cup
peas - 1/2 cup
bell pepper - 1/2 cup
spinach - 1/2 cup, chopped
tomatoes - 2, large
tomato - 1 can
salt - to taste
lemons - 2
pav bhaji masala - according to your taste
For pav
pav - 8
butter - 2 tsp
Instructions
For bhaji
Heat the butter in a pan
Add the garlic, chillies, and onions and sauté for 3-4 minutes
Add the cauliflower and cabbage and cook for 5 minutes
Add peas, bell pepper, spinach and cook for 5 to 7 minutes
Add mashed potato, tomatoes, tomato sauce, salt, lemon juice and pav bhaji masala.
Mash thoroughly using a potato masher.
Add water and bring it to a boil.
Cook for 10 minutes, stirring occasionally.
For pav
Cut the pav in half. Toast the pav halves with butter until they are golden brown.
Serve garnished with chopped cilantro and chopped onion.
Note - For Vegan, replace the butter with oil. You can use the hamburger buns or breads or dinner rolls as a substitute for pav.
Print