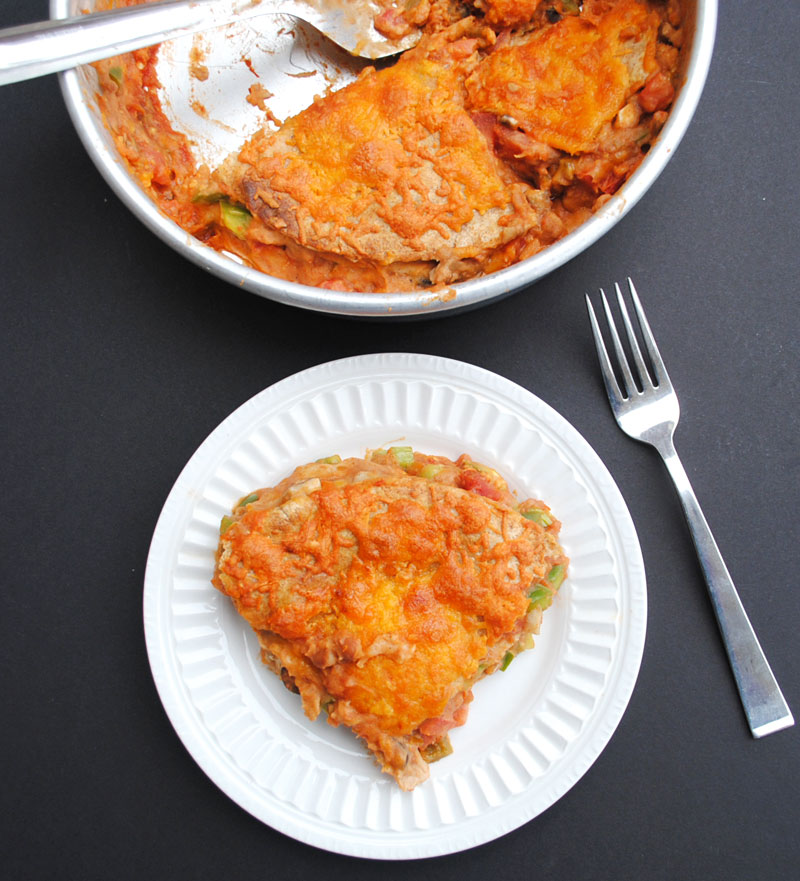 Are you tired of burritos yet can't get over your love for Mexican food? Mexican veggie tortilla tower is worth a shot! This burrito with a twist calls for the same classic ingredients served in a whole new way. The stacked-up tortillas, separated by delicious toppings like veggies, beans and salsa make a great visual treat. The gooey, melted cheese on top adds to its wonder and turns the ensemble into a visual treat. It's particularly loved by my kids and hence a great way to make them eat vegetables. However, this unique serving style will charm the adults too!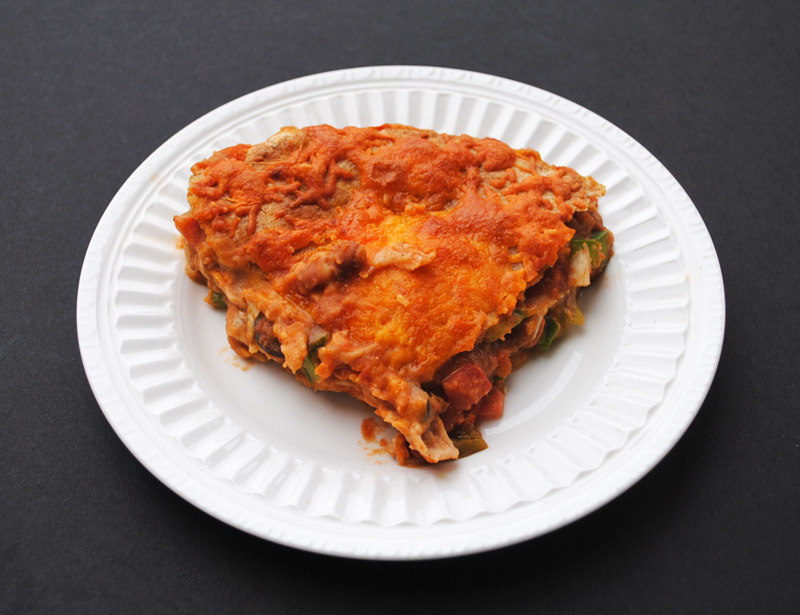 Mexican Veggie Tortilla Towers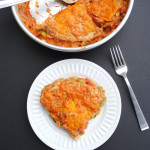 Skill Scale:
Easy
Serving:
3-4
Prep Time:
10 minutes
Cook Time:
20-30 minutes
Ingredients
green pepper - 1/2, diced
green onions - 2, diced
black olives - 10-15, diced
mushroom - 8, chopped
red onion - 1/4, chopped
tomato - 1, chopped
cheddar monterey jack cheese
refried beans - 3/4 of a can
taco seasoning - 1-2 teaspoon
salsa (picante) - 3-5 tablespoon
whole wheat tortillas - 3
Instructions
Preheat the oven to 350 F.
Heat refried beans and add taco seasoning and mix well.
Heat the tortillas for 20 seconds.
Spread salsa into a cake pan so that the bottom is lightly covered.
Place 1 tortilla on top of the salsa in the pan.
Spread beans on the tortilla.
Sprinkle vegetables on the beans.
Spread a little salsa on the toppings.
Sprinkle with cheese.
Place another tortilla on top of the cheese.
Repeat the steps from 6 to 10.
Place the last tortilla on top.
Sprinkle with cheese.
Put the pan in the oven and bake for about 20 minutes, or until the cheese on top is melted and brown.
Cut the tortilla into slices.
Serve.
Print