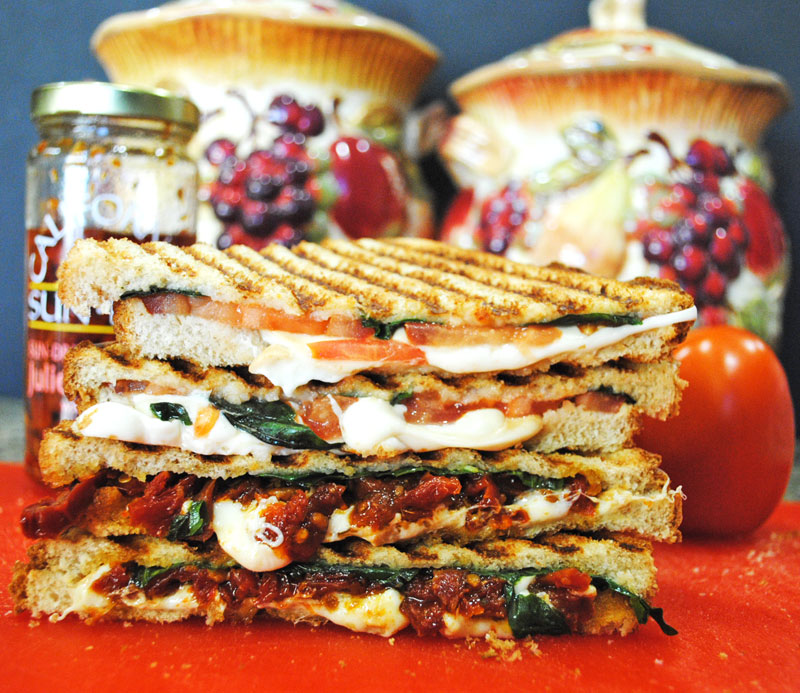 Did you ever think about giving a gourmet twist to your sandwiches? Stack up sun-dried tomatoes, smoked mozzarella slices and basil on bread slices, grill them to smoky perfection and you are ready to enjoy sandwiches at their gourmet best within minutes. While my hubby and kids prefer fresh tomatoes, my taste buds have a special love for tangy-sweet flavors of sun-dried tomatoes. They pair perfectly with the herbal essence of the basil and bold flavors of cheese to create a sandwich which can give any lavish dish run for the money. You may replace smoked mozzarella with regular ones without compromising much with the flavors. Next time I'm planning to try this same sandwich recipe with smoked gouda!
Grilled Smoked Mozzarella, Tomato, and Basil Sandwich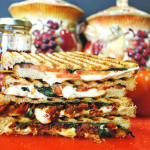 Skill Scale:
Easy
Serving:
1-2
Prep Time:
5 minutes
Cook Time:
5-10 minutes
Ingredients
smoked mozzarella cheese - 6-8 slices
wheat bread - 4 slices
fresh basil leaves - 6-10
salt - optional
black pepper - optional
olive oil or olive oil cooking spray
sun-dried tomatoes with herbs (store-bought) or fresh tomatoes (thinly sliced)
Instructions
Preheat panini-grill or griddle.
Assemble sandwich by placing by topping each of 4 slices of bread with slices of mozzarella, slices of tomatoes, basil leaves, and another slice of bread.
Brush or spray each sandwich with oil olive.
Arrange panini evenly spaced on the panini-grill or griddle.
Cook until golden brown on each side.
Cut panini sandwiches in half.
Serve.
Note: If you dont have panini-grill or griddle, you can use grill pan.
Print