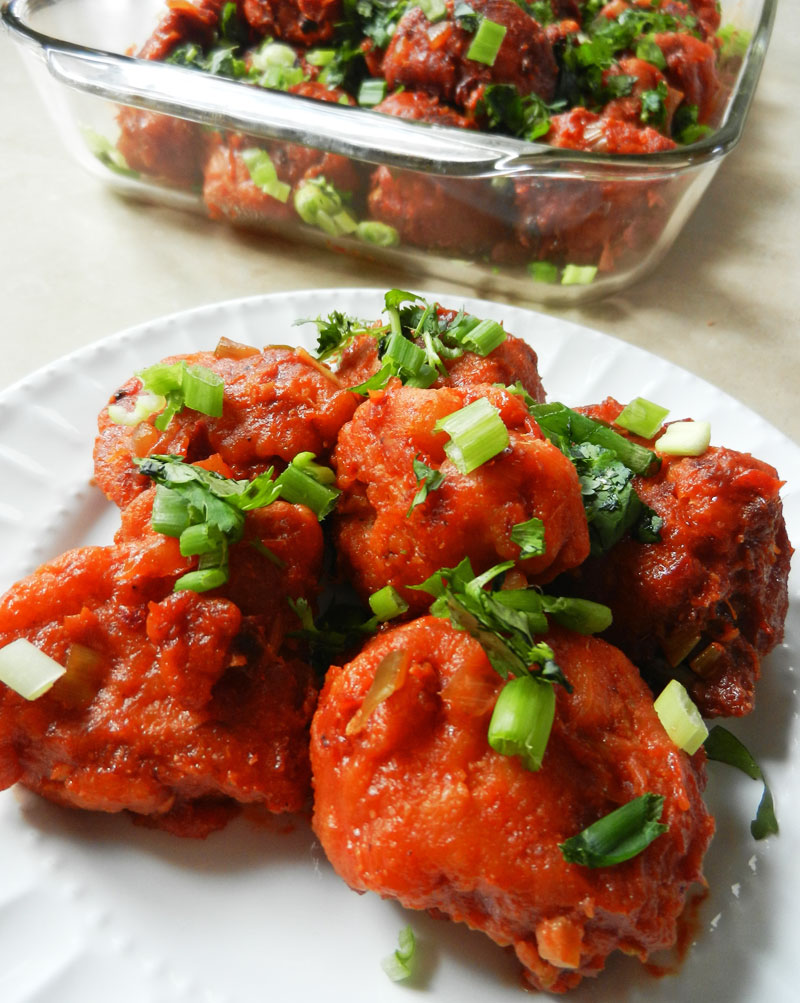 Gobi Manchurian is one of the few dishes enjoyed by every age group in my family whether we're talking about the kids or my grandparents. Although people don't generally like cooking for such a long period of time especially when they have other things to do; however, when making Gobi Manchurian, time flies by and you're left there basking in the final masterpiece once it's completely made. The slight crunch of the cauliflower and the power-packed taste of the gravy really do give you the bang for the buck when you're making this dish.
This recipe is an all-time favorite in my house and I hope that it becomes a favorite in yours too!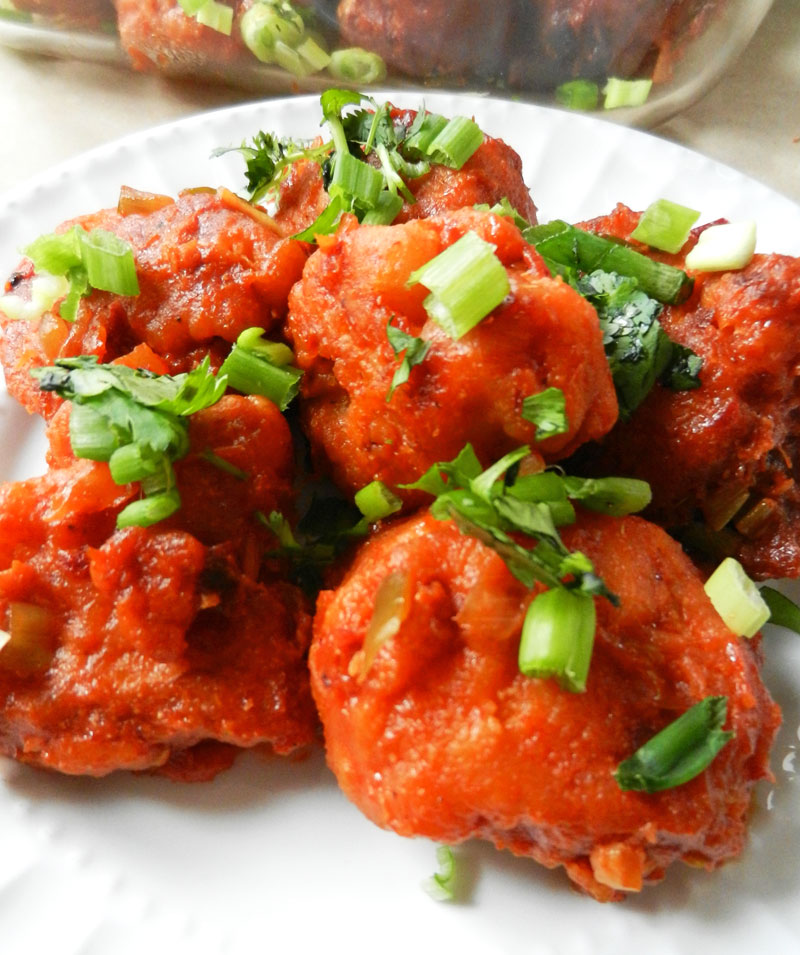 Gobi (Cauliflower) Manchurian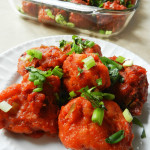 Skill Scale:
Moderate
Serving:
12
Prep Time:
10 minutes
Cook Time:
30-40 minutes
Ingredients
cauliflower - 1 (25-30 florets- 1 ½ inch each)
flour - 1 ½ cup
corn starch - ½ cup
orange food coloring - few drops
soy sauce - 2 tbsp
vinegar - 1 ½ tbsp
chili sauce - 1 tbsp
jalapeno - ½, (grated)
ginger - 2 inch, (grated)
salt - 1 1/3 tbsp
black pepper - 1 tsp
water - 2-3 quarts
oil - for frying
For Gravy
sweet onion - ½ cup, (chopped)
bell pepper - ½ cup, (chopped)
green onion - 7-8 stalks, (chopped)
ketchup - 6 tbsp
soy sauce - 3 tbsp
chili sauce - 1 tbsp
black pepper - ½ tsp
oil - 1 tbsp
Instructions
Boil 2-3 quarts of water in a 5 quart saucepan
After the water comes to a boil, turn off the flame and add 1 tbsp salt and cauliflower florets to the boiling water and leave for 10 minutes
After 10 minutes, drain the water from the cauliflower florets using a sieve. Set aside and let it cool
To make the gravy, put the 1 tbsp oil in a 5 quart pan/wok and heat
Add the sweet onion to the pan and sauté until the onion becomes translucent for 1-2 minutes
Add the bell pepper to the pan and sauté until crisp tender for 1-2 minutes
Add ketchup, soy sauce, chili sauce and black pepper to the pan, mix well and cook for 2 minutes
After 2 minutes, turn off the flame and keep the pan aside
To make the batter, add flour, corn starch, 2-3 drops of orange food coloring, soy sauce, vinegar, chili sauce, jalapeno, ginger, 1 tsp salt and black pepper to a big bowl and mix
Add water and mix well until it has a batter-like consistency and set aside
Heat oil in a frying pan
Dip each cauliflower floret into the batter and make sure each part of the floret is covered with the batter
Put it in the frying pan and fry until golden-brown (they will be fried in about 2-3 batches)
After the cauliflower florets turn golden-brown, take them out of the frying pan and remove excess oil
After all of the florets have been fried, add to the pan/wok containing the gravy and mix gently to coat each floret with the gravy
Carefully take the florets out and place onto a big tray
Garnish with green onions and serve immediately
Note: **Do not put the florets into the gravy unless you plan on eating immediately or else they will get soggy; Put them into the gravy right before you serve.
Print