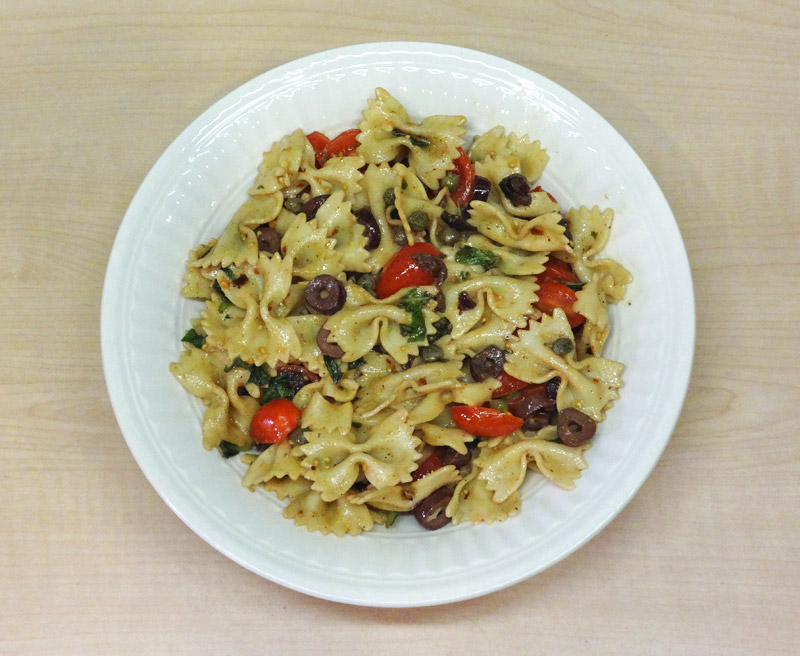 This dish is all about freshness, simplicity and a mélange of flavors. The tangy tomatoes, aromatic basil and the mellow kalamata olives teams up with the bow-tie pasta to bring out the authentic Italian essence in this dish. My kids are in love with its vibrant colors while I'm bowled over by its simplicity! After all its one of those few pasta dishes which calls for minimal cooking. Simply toss the ingredients together and this pasta salad is ready to please everyone. Though I avoid adding cheese to keep the calories low, but you may consider adding feta or mozzarella for a creamy touch.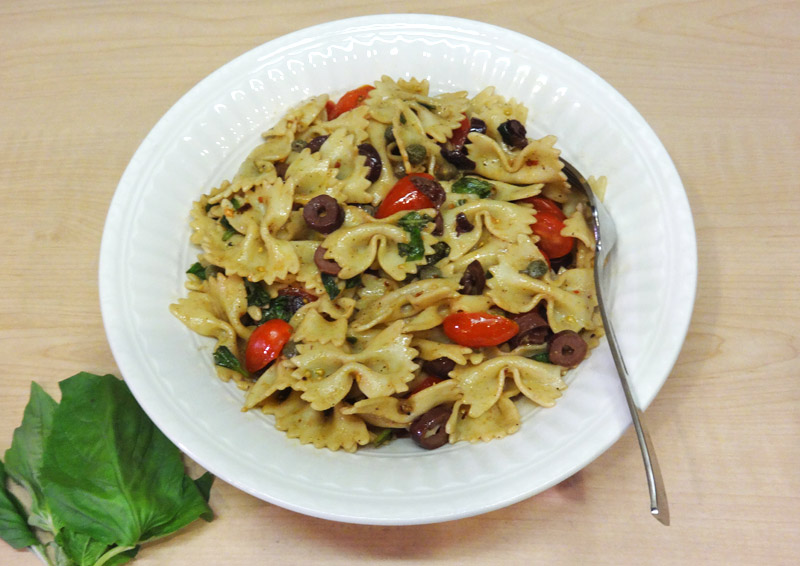 Bow-Tie Pasta with Tomatoes, Basil, and Olives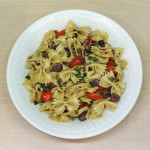 Skill Scale:
Easy
Serving:
3
Prep Time:
5 minutes
Cook Time:
8-10 minutes
Ingredients
bow tie pasta - 3 cups
basil - 1/2 cup, sliced
kalamata olives - 1/2 cup, sliced
cherry tomatoes - 2 cups, halved
capers - 1/2 cup
olive oil - 2 tbsp
balsamic vinegar - 1 tsp
salt - 1 tsp
black pepper - 1/2 tsp
red pepper flakes - 3/4 tsp
Instructions
Bring a large pot of water to a boil. Add pasta and cook for 8 to 10 minutes or until al dente. Then drain.
Combine all ingredients in a large bowl, cover and shake well until well incorporated.
Serve cold or warm with salad or bread.
Print