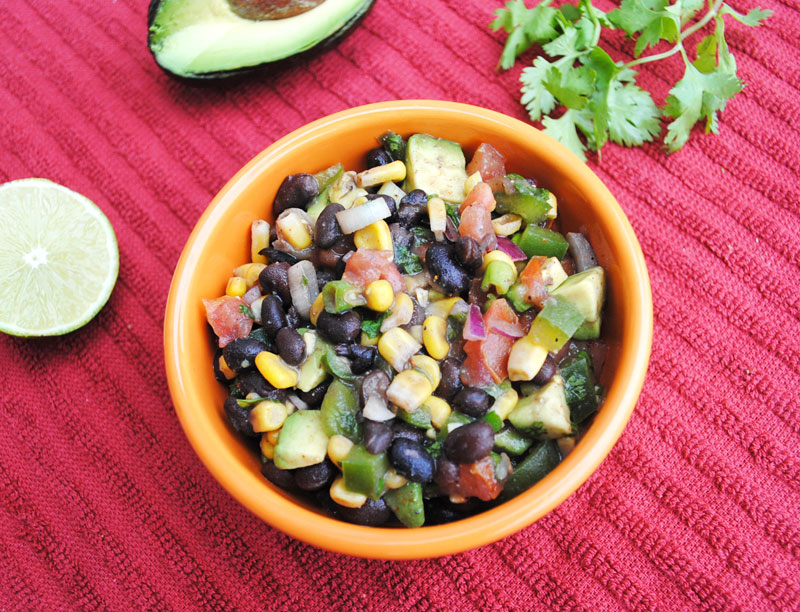 This black bean and corn salad with avocado is a chock full of health which appeals to the taste buds of all ages. Splash of a naïve lime dressing is all you need to tie the flavors of mellowing black beans and crunchy veggies to taste something exotic. Even its vibrant hue makes it an eye-candy and is bound to make you drool even before you take a mouthful. Simply spare 10 minutes of your time and a refreshing salad is ready to steal the highlight in picnic and parties. Use tortilla chips to scoop up the salad or serve it as a side dish. You'll definitely love it; just like my family and me!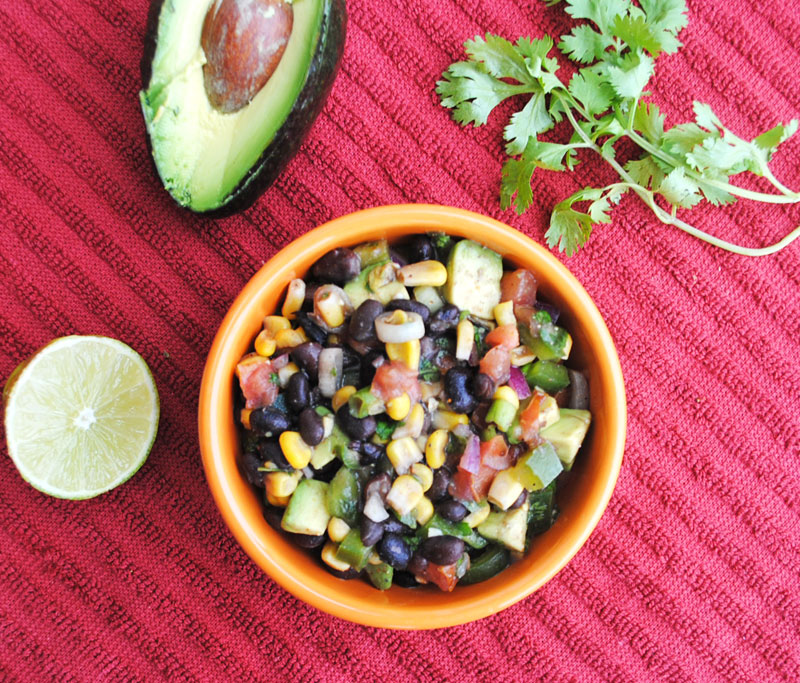 Black Bean and Corn Salad with Avocado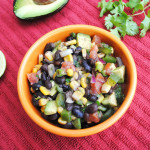 Skill Scale:
Easy
Serving:
1-2
Prep Time:
10 minutes
Ingredients
corn - 1 cup, frozen
green pepper - 1/4, diced
tomato - 1/2 medium, diced
lemon - 1/2
green onion - 1, diced
avocado - 1/2, diced
onion - 1/4, diced
vegetable oil or olive oil - 1 tablespoon
cilantro - 1 tablespoon, fresh, chopped
black beans - 7-8 oz can
salt - pinch
black pepper - pinch
red pepper - pinch
Instructions
Put frozen corn in microwave for 30 secs.
Put green pepper, corn, tomato, black beans, green onion, avocado, onion, cilantro in a medium bowl.
Squeeze lemon.
Add oil.
Sprinkle in a pinch of salt and pepper and add red pepper.
Mix all the ingredients together.
Serve.
Print