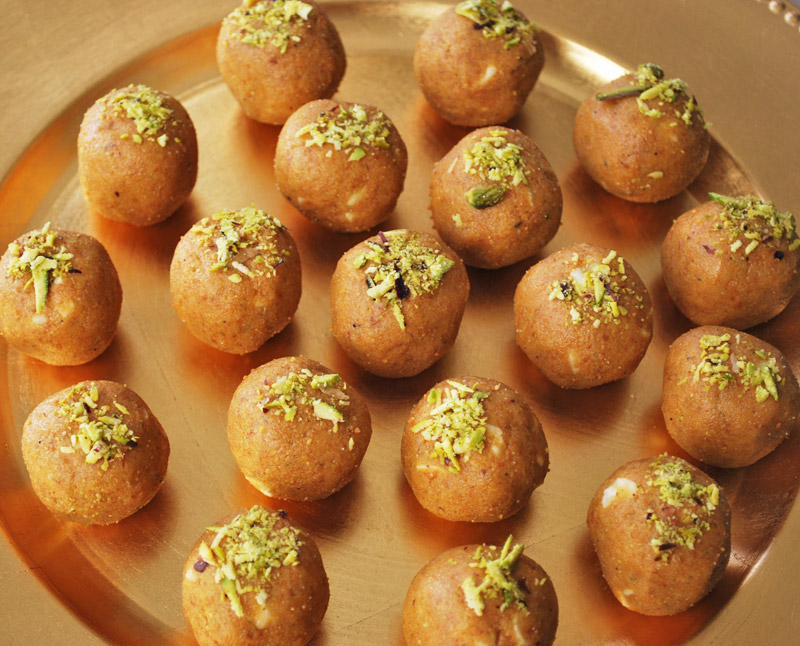 Besan laddoos are a traditional sweet made from gram flour, that can almost always be found in Indian households especially during the holidays! Although this recipe does require a little bit of patience, these laddoos go a long way when it comes to satisfying your dessert cravings. The aroma that comes from the laddoos even before you put it in your mouth is enough to enhance your experience and is guaranteed to make this your favorite traditional Indian dessert.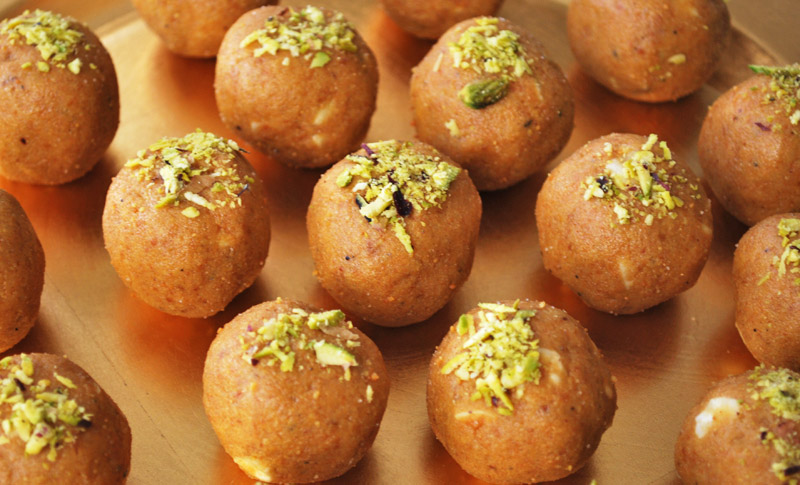 Besan Laddoo (Gram Flour Sweet Ball)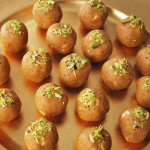 Skill Scale:
Moderate
Serving:
20
Prep Time:
(post-preparation) 15-20 minutes
Cook Time:
20-25 minutes
Ingredients
besan (gram flour) - 2 cup
sticks butter - 2
powdered sugar - 1 ¼ cup
elaichi powder (cardamom powder) - ½ tsp
slivered almonds - ¼ cup
pistachio powder - 1 tbsp
Instructions
Put 2 sticks of butter in a heavy-bottom pan and heat
After the butter melts, add besan (gram flour) to the pan and mix
Patiently stir the gram flour on low-medium heat for 20-25 minutes until the gram flour is light brown and you can smell its aroma
Then you turn off the flame and put it aside to cool for about 30 minutes
After the mixture has cooled, add powdered sugar, elaichi (cardamom) powder and slivered almonds to the besan (gram flour) and mix well
Take a small amount of mixture into your palm and gently press and roll it to make a smooth, round ball (generally the size of a ping-pong ball)
After making laddoos of the entire mixture, garnish each laddoo by sprinkling some pistachio powder on top.
Store in an air-tight container until you wish to serve them.
Note: If you do not have slivered almonds, you can coarsely chop regular almonds and use them.
Print