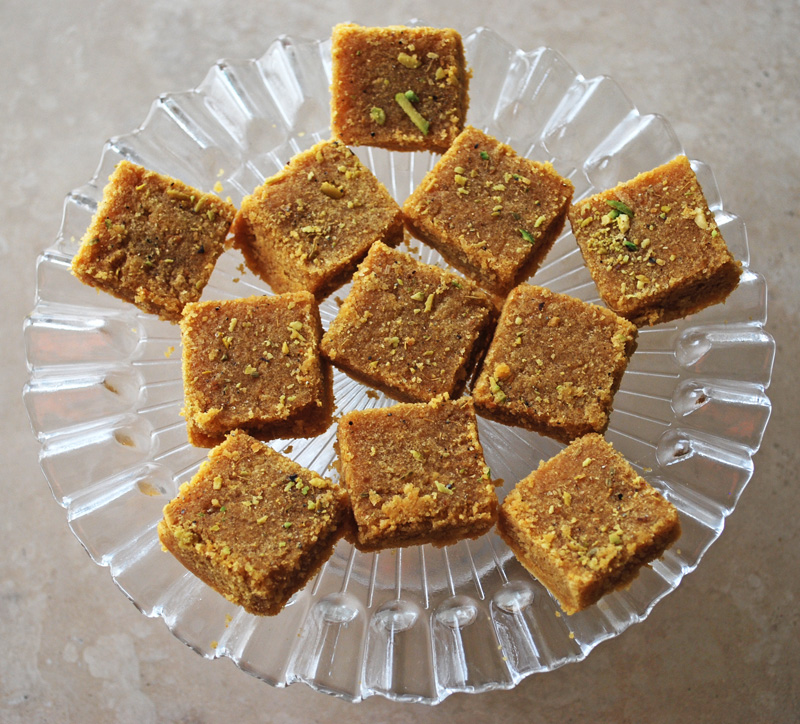 As a child, I had always been fond of desserts however, besan barfi was my all-time favorite Indian sweet especially when my grandma made it when I visited her during the summer. I used to eat one everyday until the very day that I saw my grandma preparing this and what I saw blew my mind. I realized how incredibly unhealthy this sweet was and how it'd negatively affect my body in the long run.
As the recipe was passed down to my mom, she altered it in such a way that it'd be less fattening yet there would be no compromise in its taste. This variation to the traditional besan barfi is easy to make and is extremely tasty as well!
Are you looking for cutting your kitchen cooking time in 2/3?? Go to my microwaveable besan barfi (gram flour sweet) post.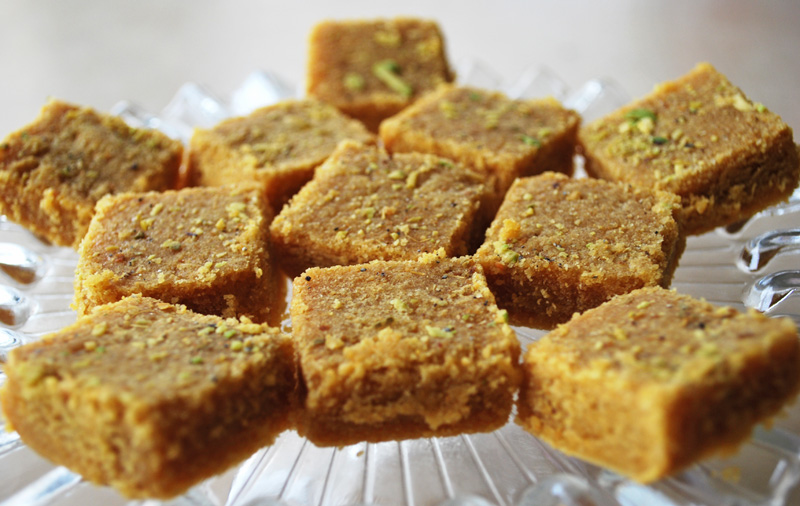 Besan Barfi (Gram Flour Sweet)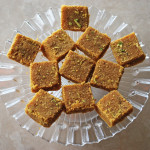 Skill Scale:
Moderate
Serving:
30
Cook Time:
25-30 minutes
Ingredients
unsalted butter - 2 sticks
gram flour - 2 cup
sugar - 1 ¼ cup
water - ¼ cup
cardamom powder - ¼ tsp
pistachio flakes - 1 tbsp
Instructions
Melt butter into a pan
Add gram flour into the pan
Stir the gram flour on low-medium heat for 20-25 minutes until the gram flour is light brown and you can smell it
Add sugar and water to the mixture and continue to stir for 5 more minutes and turn off the stove
Grease a baking sheet and evenly spread the mixture on it
Sprinkle the cardamom powder and pistachio flakes onto the mixture and let it cool
After the mixture cools and sets, cut into 30 even pieces and serve
Print