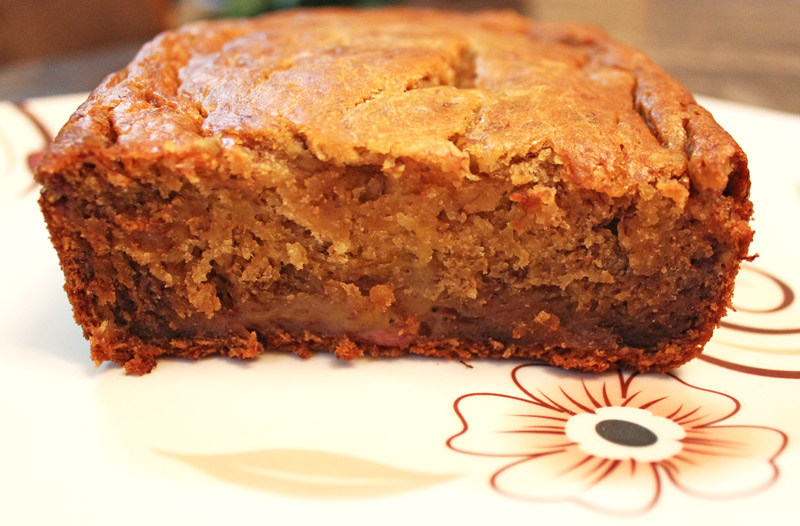 As the holiday season approaches and winter comes knocking at your door, the frost brings in chills and motions the end of the year. But steaming in the oven, lies this mouthwatering banana bread. One look at it and you'll see, the soft yet crispy outer crust, and gooey banana pudding – a perfect combination of silky and delicate – awaiting you and your family with its heavenly aroma.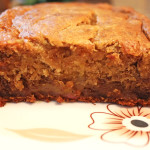 Skill Scale:
Easy
Serving:
4-5
Prep Time:
15 minutes
Cook Time:
60 minutes
Ingredients
overly ripe bananas - 4, mashed
all-purpose flour - 4 1/2 cups
butter - 1/2 cup, melted
brown sugar - 3/4 cup
milk - 1/2 cup
baking soda - 1 teaspoon
vanilla extract - 1 teaspoon
salt - 1 pinch
Instructions
Preheat oven to 350* F.
Combine bananas and butter in a mixing bowl.
Add in milk and vanilla and mix.
Add sugar, baking soda, and salt, and mix.
Lastly, add in flour, and mix thoroughly.
Grease and flour a loaf pan and pour the mixture into it.
Bake for about one hour.
Allow it to cool, then take it out of the pan.
Print