Fruity Beetroot Sauce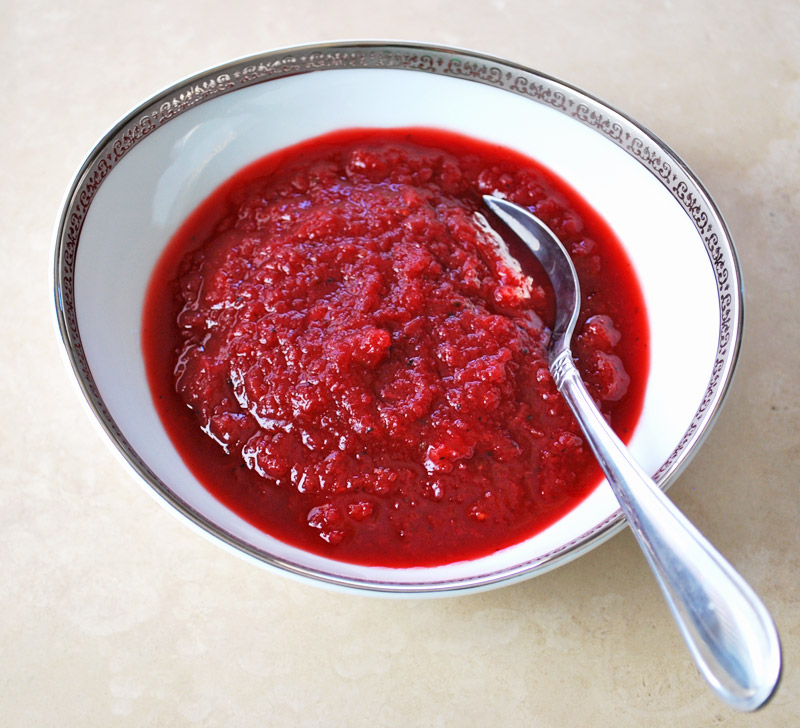 I hope everyone had a hearty Thanksgiving and then burned off all those calories by going shopping for Black Friday!
Thanksgiving is always a wonderful time for us as my entire family gets together for a meal and bonding whether it's just us sitting there and talking or playing a board game/card game/sport. This year for Thanksgiving, my mom wanted to try something different from the same ol' boring cranberry sauce which is actually how this sauce came to be. Now don't get me wrong, I LOVE cranberries but we just wanted to try something new and exciting. In reality, we just kind of threw all of these ingredients together hoping that it would taste good (since it had beetroot in it) and viola, surprisingly it did! The sweetness from the apples and pineapples, the sourness from the mango, the gorgeous red color from the beetroot and the spiciness from the spices really took it up a notch and brought the flavors together in such a way that it thoroughly satisfied our taste-buds. All we have to say is that cranberry sauce, this fruity beetroot sauce has taken your place at our dining table for Thanksgiving!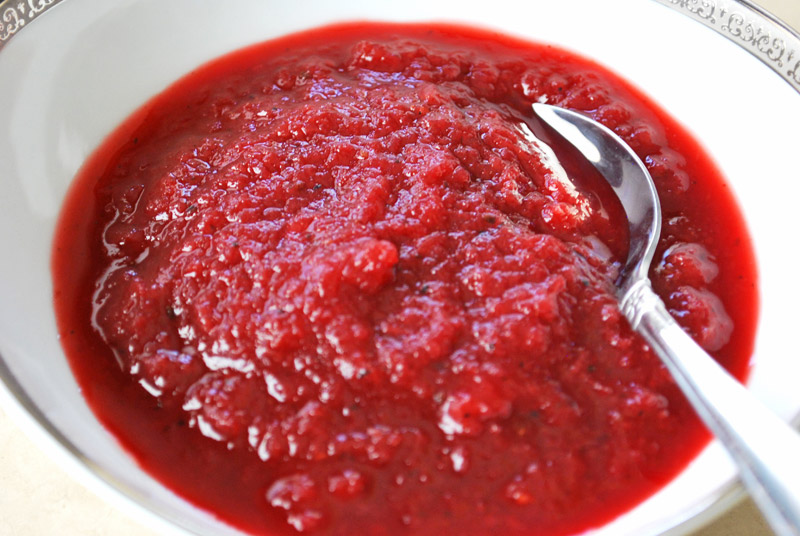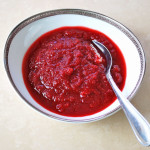 Skill Scale:
Easy
Serves:
10-12
Prep Time:
5 minutes
Cook Time:
5-7 minutes
Instructions
In a pan, boil all ingredients for 5-7 minutes until all of the fruits and beet-root are soft
Cool and puree this mixture
Serve hot or cold as a dip, sauce or chutney
**Tip: Because we are using the fruit and vegetables' natural sweetness/sourness, balance the sweetness and/or sourness of the dip with sugar and/or lemon (according to your taste)