Pumpkin Raita (Yogurt)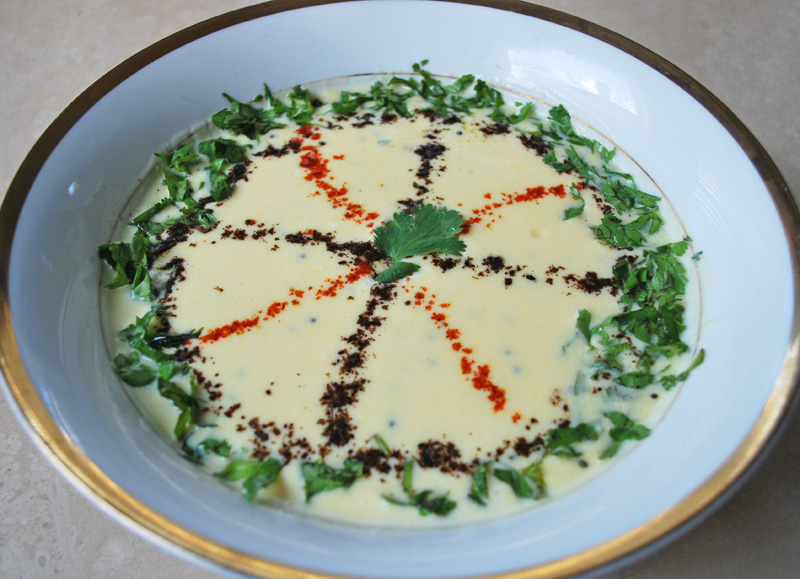 I've always despised eating pumpkin regardless what form it's in. It's just so icky and gooey, not to mention it has a weird taste! The other day, we had some pumpkin puree and my mom was super excited to see what she could whip up with it. She decided to mix some in with yogurt and spices since practically everything goes with yogurt and viola, it was a success!
During dinner, I ate some pumpkin raita (unaware that the yogurt actually had pumpkin puree in it) and it was delicious! The slight smoky flavor and the sweetness from the pumpkin really added a kick to the yogurt. Eating this yogurt definitely added this recipe as an exception to my anti-pumpkin list!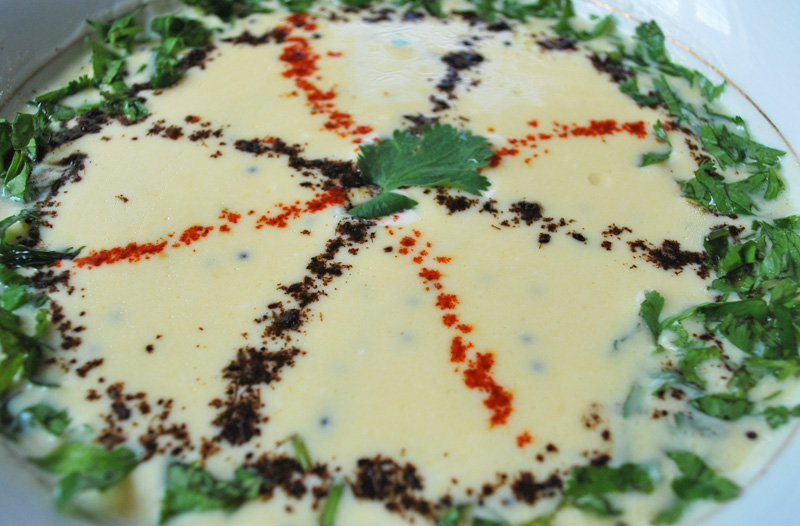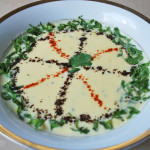 Skill Scale:
Easy
Serves:
4
Prep Time:
5 minutes
Instructions
Whisk the yogurt
Add pumpkin puree, salt, roasted cumin seed powder, red chilli powder, and crushed black pepper to the yogurt
Mix well
Heat the oil/butter in a small pan and add the mustard seeds to it
When the mustard seeds start to pop, turn off the flame
Add the oil/butter and mustard seed mixture to the yogurt and cover the container with a lid for 5 minutes to give a smoky flavor
Mix and serve